What is CRM And Why It Is Importance for Business?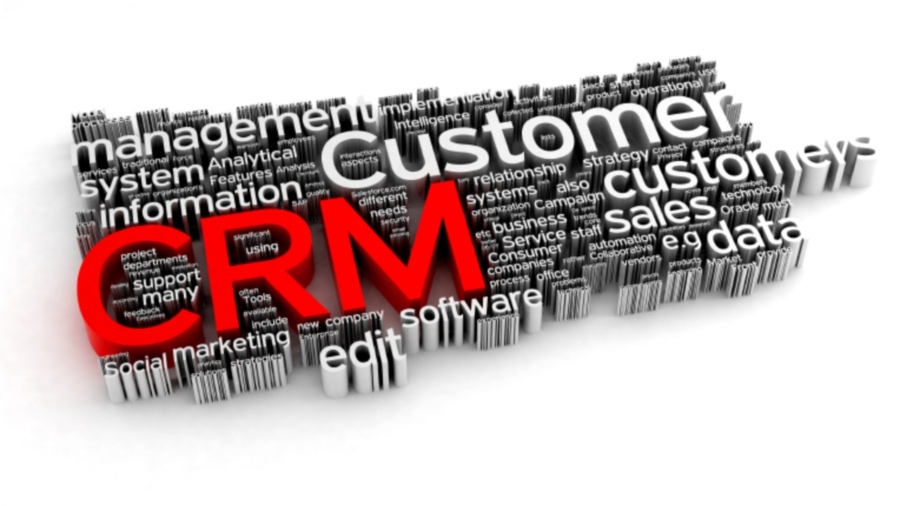 Customer relationship management is one among the most important approaches that are required in the success of a company. CRM helps you to gain an overall view with customers and will work with the modification of your company to ensure maximum customer satisfaction. This is the most efficient approach used by companies in maintaining and creating relationships with customers. Once the link is made with the customers it becomes easy for the company or firm to identify the actual needs and services that is needed for the customers. The CRM approach tries to analyses the customer's past experience with the company and helps in improving the relationship. With this organizations lean more about target audiecnce and how to fulfill their needs accordingly. Being one of the most recognizable approach in the marketing field this has been a reliable asset all along the company's run. The CRM software notes up the customer information and documents and compress them to a single CRM database so that it can be used with ease in the future run. In today's competitive market companies that manage customer relationships have more chance of being successful other than the ones that doesn't. Intoduction of CRM has been really a vital criteria in these years. What does CRM has special apart from other approaches?
Let's discuss on how CRM can be handy for your company: –
Tracks all Customer Interaction
This is what it was made more. For tracking all the customer interactions with the company. By this there might be a fair chance for your company to be among the top guns of the market. Because if you already know about the customer before talking to them makes them feel special and important. And this builds a long-time relationship.This will always be an upper hand for you. For example let's think of a situation when you know a customer is ready to buy a product from you but not at the moment. So keeping track of his interest and order and products will come in handy when he calls you next time. Properly built CRM software and an efficient CRM developer community is needed for properly implementing your CRM strategy. Then main field in these are datas. So well arranged datas are more easier for further use too.
Sales Strategy
If yours is just a starting firm CRM can be of a great help in building up your strategy. As a starting firm you might be always lose your capital by targeting wrong customer areas. As an example if you own a phone company and you are trying to sell your mobile in a tablet loving community would it help? This is where CRM shows it's magic. Through this approach you could easily find out which areas would be more ideal for your mobiles to sell. The Client administration programs provide you with all the details of long term sale trends so that you can come up with a strategy to sweep up the market right off its legs.
Must Read- Why Salesforce will Suit Your Business・CRM Need Perfectly?
Improve Customer Service
CRM helps a company offer better customer service, which in turn results in increased profits. This will help in improving a company's service practices helping employees to respond to customer's queries and help them with most reliable solutions more quickly and efficiently. An entrepreneur can easily track his or her company whether it's performing well or not by just having a look at the customer complaints and queries. This will also provide a detailed view on client's ordering trends and can suggest him products according to the genre he's in to. Efficiently dealing with customers and providing them with what they need will increase customer satisfaction. This will increase your chance in getting more business which will in turn helps in running your company in profits.
Keeps you Organized
The problem with most of he starting firms is that they might claim they can manage business using email,calander systems etc. But the problem that arise is that while your business increases your datas too increase. For a strating strategy it could be applicalble but once you have become a full fleshed company it would be difficult to keep up the pace. So clustering all your datas to one location will be more applicable as you can search and get required information from them. A CRM integrates all the functions that you think in mind within one click. That is emails calenders and all other stuffs. By being organized you'll be able to bring all the datas all together.
Cost-effective
This is the most catchy element of CRM approach. It's really more cost-effective than most of the other methods present. Very less paperwork and less manual work is only needed means lesser employees and more capital savings with better outcomes. The technologies used in CRM systems are also so cheap and efficient and smooth if compared to the traditional or normal business practices. This will let you gain more information at your fingertips with less hard work thus reducing process time and increased productivity.
There are a lot of CRM companies present in this world, but there's a reason why only some of them thrive as the best CRM companies. The more you invest in customer relationships the more popular you become and you'll bag more business. Proper handling of CRM software is necessary for an overall better experience too.
Do you think the CRM approach will boost your company's performance off the charts?
You May Also Like To Read-  How To Grow Your Business with Salesforce ?