How to Use SEO to Acquire Customers for Your Fintech Company?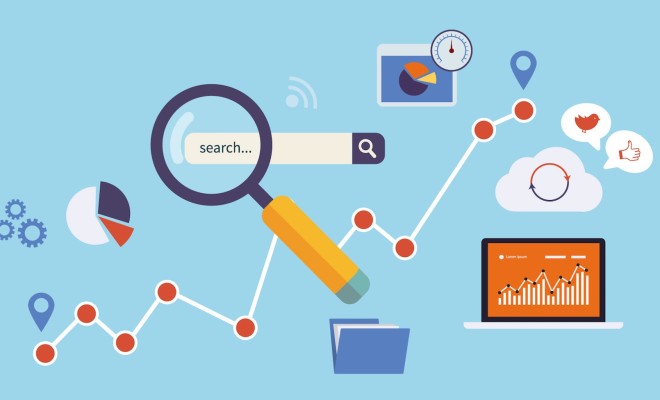 1) Create Fresh Content
Fintech, a baby born in wedlock between the Finance sector and Technology, is a relatively new kid on the block. And just like any other kid, Fintech is constantly evolving.
Fintech's primary target audience is millennials. It is not a secret that millennials rely on technology more than any generation for information. Hence, it is essential to create content keeping them in mind.
Stale content is a big turn-off for those who seek knowledge. Your Fintech company may appear insignificant if your site is outdated.
Say that a user searches 'Reverse mortgage rates today,' and your site is not displaying the latest rates. It is going to leave a bad impression on the user.
However, if the content is evergreen, such as "10 Things to Keep in Mind While Preparing for a Mortgage," you need not update it regularly.
But keep a tab on such articles and update them when changes happen to the topic in discussion.
2) Use Mind Maps
Finance and Technology are two complicated domains that require keen eyeballs to comprehend what is going on.
Simplification is unavoidable to educate the Fintech audience. This is why Mind Maps are essential.
Mind maps are a visual equivalent of digestible text content. Not everyone understands things clearly through text; most have problems absorbing and processing information through verbal and oral forms.
Visual learning is by far the best form of learning for the majority, and this is why infographic content pieces outperform text content.
The easier it is for your readers to retain and recall things, the more often they come to your site to consume content.
3) Human Language
As a Fintech expert, you may be excellent with domain jargon and expressions. But your target audience may not be familiar with those words.
They may use their expressions to denote the things related to Fintech.
For instance, you may be comfortable using Distributed Ledger Technology (DLT). But remember that your audience is more attuned to the word Blockchain technology.
Though Blockchain is a type of Distributed Ledger, you can still relate it to the topic, and both terms hold the same meaning.
Avoid terms like RegTech, a shortened form of Regulatory Technology, to increase session durations. Do not try to demonstrate your subject expertise using industry buzzwords and terminology. Communicate with them using simple and everyday language.
4) Offer Free Templates
People often rely on websites for their financial paperwork. And the websites that provide them with valuable yet complicated financial templates are a treasure for them.
Devote your time to creating such sought-after templates.
Not many fintech sites have templates for documents, including Mortgage Agreements, Balance sheets, Income statements, Commercial Lease agreements, Promissory Notes, and Quitclaim deeds.
You can improve brand awareness and attract potential customers by offering such templates.
"The keyword difficulty for these queries is also relatively low. For instance, the keyword difficulty for Quitclaim Deed Template is 38, which is not bad, " says Cristian Ward of San Diego SEO Inc.
The search volume for these keywords is also good. For example, the average monthly search volume for the "Free Quit Claim Deed Form" in the US is 720.
5) Quality Backlinks
Anyone who operates in the finance sector needs reaffirmation. Backlinks from high-quality sites to your fintech site are not just essential but a must.
Create authentic content with high quality to be in the good books of top fintech publications and blogs.

Hone your PR skills to get links from relevant sites with a good domain rating.
You can reach out to finance bloggers to create guest posts. You can spy on your competitors if you are unsure where to get backlinks. Don't worry, and it's 100% ethical.
Use a tool like Semrush to find the backlink profile of a competitor. By analyzing your competitor's site, you will get to know about their SEO strategies.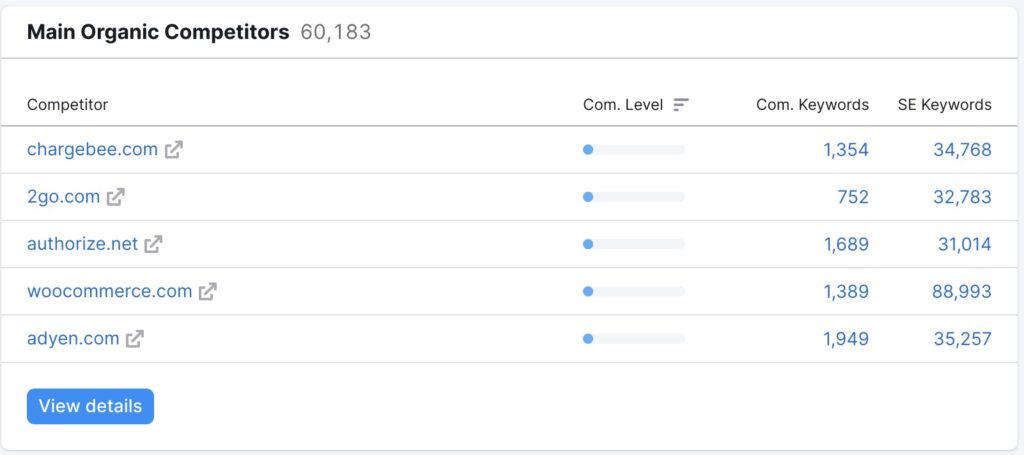 6) Join Hands with Ghostwriters
Opinion pieces are great for showing your domain expertise. Data shows that opinion pieces shape customers' perceptions of your company and influence their buying decision.
The problem with opinion pieces is that they are mostly written in boilerplate language, full of jargon and numbers, and often disconnected from average readers.
Understand that your Fintech company's top executives may be good with facts and figures but not words. Hence, hiring a ghostwriter who can grasp things effectively may be a good idea.
A good ghostwriter can tell a complicated story in everyday language without deviating from the crux of the subject.
7) Use Lead Magnets
Not many are not good at math, and this is evident in the search volume for online calculators (not regular ones).
Estimating your monthly mortgage payment or amortization is quite complicated. To determine a number, you must consider factors such as down payment, interest rate, and loan tenure.
This is why people turn up to online sites for free finance calculators. You can add free calculators for loan comparison, refinance, home affordability, APR, Tax Equivalent Yield, and the like to your Fintech website.
People also search for credit scores. Search queries like "Is 660 a good credit score," "Does income affect my credit score," and "What all affect my credit score" are pretty common.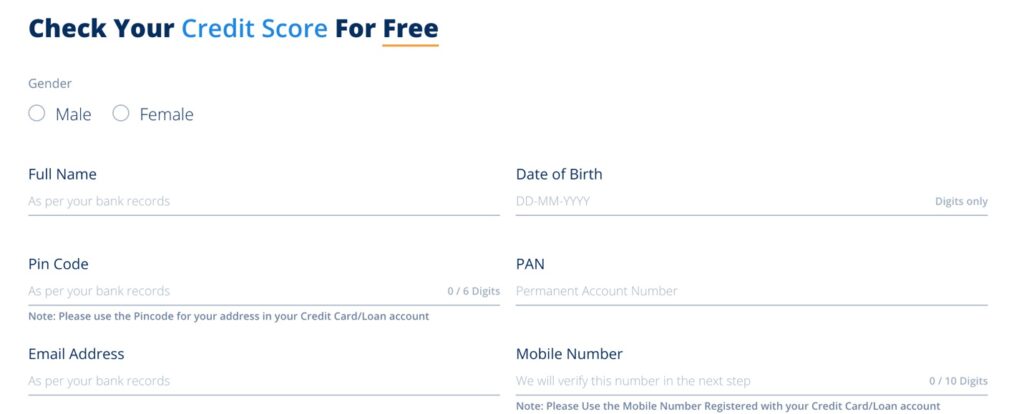 You can curate content around these topics and offer free credit scores in exchange for contact info. Once you have adequate content about frequently asked questions, you can compile them as an eBook and offer it as a freebie to build your email list.
8) Be Hyper-Specific with Keywords
As mentioned earlier, people turn up to Google with some specific needs. Their queries may often be precise.
Here goes one; How much difference does .125 make on a mortgage?
Some more hyper-specific queries:
a) What is the monthly payment for a $1,00,000 mortgage?
b) Why does it take 30 years to pay off a $1,50,000 loan?
c) Can I buy a house with a 730 credit score?
d) What credit score is needed for a $5,000 loan?
e) Can I buy a house with a 726 credit score?
f) What credit score is needed for a $2,000 loan?
g) Can I get a USDA loan with a 500 credit score?
By creating content around queries similar to the above ones, you can laser-target your potential customers. Keep in mind that the competition for these hyper-specific queries is generally low.
9) Update Your Stale Content
Updating your old content is as crucial as publishing fresh content, and Segmenting them is the best way to keep a tab on your old content.
Categorize your content pieces as evergreen and non-evergreen. Track industry news daily and make relevant changes if your old non-evergreen content requires them.
You can use online tools that alert you if a keyword is mentioned in a news article, and Google Alerts is your best bet for doing this task.
Let's say you want alerts about the United States-Mexico-Canada Agreement (USMCA). All you need to do is tell Google Alerts that you need to get notified whenever there is a web mention of USMCA.

You can even personalize the notification option. Say that you only want to know the mention of USMCA in blogs from the USA; you can tweak the notification option as per your need.