Must-Have Qualities for a WordPress Developer Should Possess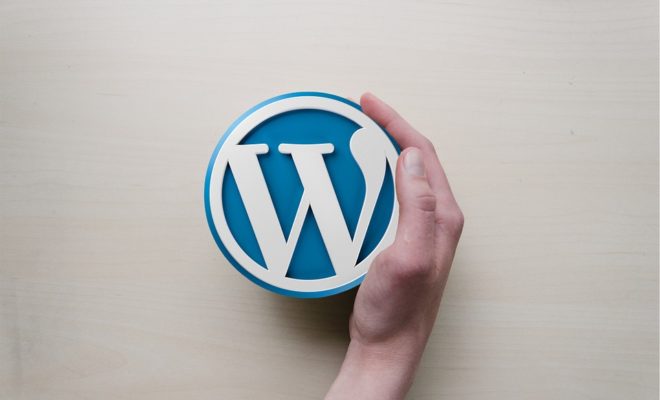 Since the year of establishment of WordPress in 2013, it has been offering a broad platform for a large mass of the community. WordPress is recognized to provide a platform to blog, sharing media, mailing, and online stores as well. It is an open source content management system that is used by more than 60 million websites and still counting. These websites ask for active and dedicated WordPress developers. The companies that hire WordPress developers look for the people who are driven by passion and hard work. The zeal that a developer possesses makes him stand out from the crowd. The few other qualities that a WordPress developer must have in order to be the best are discussed below.
Technical Knowledge
The most important of all qualities related to a WordPress developer is the technical skills that he possesses. Diverse and in-depth knowledge of the cutting edge technologies including those that are used for the WordPress development is essential for a developer. The developer must be aware of the coding and database management languages such as PHP, MySQL, Xref, and Trac. The must-have technical aspects in a WordPress developer are the technological components included by WordPress. These include plugins, cores and the themes that are being used.
Learning is never out of trend. A developer must be an eager learner for anything new, whatever it may come. The WordPress keeps frequently updating, according to the user's requirements. Sometimes, it is based upon the security and accessibility, whereas, at other times it can be on design. A developer's task needs to keep up with these regular changes. The image of a company is at risk by hiring a naive, so they look forward to the expertise in the developer. He should be aware of the trends and technology.
Courtesy:
The character of a person also influences his work. Courtesy and politeness are the essence of being a good professional in any field. Being a WordPress developer, a person will be facing a lot of challenges and rejections too. This should not shake his politeness. He should be courteous enough to handle everything in a well-mannered way. Any company will consider the technical abilities of a person, but if he is not humble to them, then failure may approach such developers.
Attention and Motivation:
No developer will want to have a WordPress that is filled with bugs and errors. The one who can develop the WordPress platform that fulfills all the needs of the customers of a company and does not leave an option for the customers with any queries are the ones that take the lead. Attentiveness and awareness are essential when developing WordPress. Also, the developer should have his specializations and is self-motivated to go beyond his abilities.
Strong Planning Skills:
Planning is required for excellent and organized work. Making something that is worth out of nothing is an ability that is must possess by the developer. Ideas keep popping in the head, but their implementation requires planning along with regular work. Not following a schedule is sure to land up the developer in a mess, leaving him with stress and confusion. To avoid getting into such a chaotic situation, he must have effective planning skills.
Testing:
Tests ensure that you do not get into last-minute problems as they can make a negative impact on the customers. When a developer experiments with the codes, themes or plugins, his work becomes error-prone. Hence, thorough testing of every little detail must be done. People use different operating systems, and many browsers that exist give rise to more possibilities and combinations. Therefore, the WordPress development needs a code which can solve such issues of the customers.
Feedback Receiving:
Once you are done with the deployment of what you have developed, here comes the final yet most significant step. This can be rather known to be the quality that must be contained in a good WordPress developer. People are sure to have some reviews or feedback for a particular development, but it is the quality of a niche developer to accept them and proceed with the work accordingly. The feedback may be negative or positive, but their sole objective is to make the abilities of the developer better and improved. It helps the person to a great extent to enhance the work as a WordPress developer. Remember, criticism is the only way to look upon the work from someone else's eyes.
When an individual steps out to be the best WordPress developer, he tries to focus on every essential aspect but may miss out on some of the little yet most critical qualities. A company will hire dedicated wordpress developer who possesses the above qualities and works keeping in mind all the essebtial aspects of WordPress development. The pros and cons of implementing the website, its design and appearance should be considered. The skill of a developer not only lies in his dedication and passion for technology but sums up to be a mixture of character, creativity, and attentiveness.