5 Superb CRM Plugins for WordPress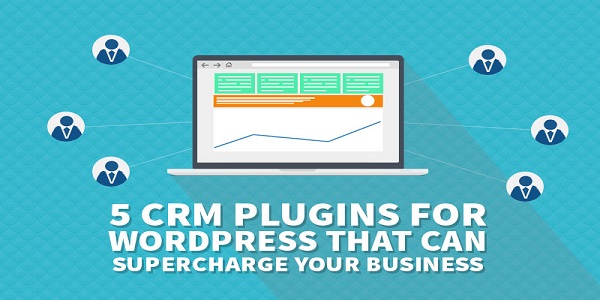 Customer Relationship Management (CRM) is a system that lets you handle your generated leads in the best possible way for boosting sales and nurturing a better relationship with your customers/ clients. It compiles your leads' information (which a user provides while filling a form or related activities) on one desk for you to scout patterns and relationships and draw useful insight from them.

As the most popular content management platform for business websites on the internet, WordPress doesn't disappoint when it comes to CRM features. Thanks to the developers of the following 5 fantastic CRM plugins, you can now integrate a powerful CRM system right into your WordPress' extremely user-friendly admin interface without hassle.
Here they are, the 5 best CRM plugins for WordPress business websites, handpicked from hundreds of others:
1. WP-CRM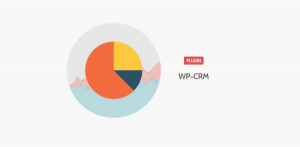 WP-CRM by Usability Dynamics Inc. is a smart yet simple plugin which builds up from the existing user-management features of WordPress core – so there's your super easy learning curve completely covered.
The plugin gives you highly customizable, easy to add (to existing and new pages) forms along with ability to refine lead details with custom metadata. It also features great filters based on custom attributes (to sort leads on admin side), dynamic graphs and charts (to quantify your progress), notifications, front-end user activity tracking, and seamless integration with WP-Invoice plugin. You can even export your leads-data painlessly with CSV export feature, which I adore.
The plugin is free with one premium add-on (Group messages) available for OTP price of $50 (currently).
2. WordPress-to-lead for Salesforce CRM



Every aspiring business owner (and MBA graduate) knows that Salesforce is a force to be reckoned with (Sorry about the pun). This plugin lets you integrate your WordPress website with an existing Salesforce account, without delving into APIs or code.
There are almost a dozen remarkable and super efficient premium CRM services/ products provided by Salesforce, all of which need a registered account. The plugin WordPress to lead for Salesforce CRM will integrate your WordPress website with any of them. Once that's done, your WordPress website pulls in user (lead) data with its customizable and easy to add forms, and your specific Salesforce service/ product takes it further.
3. UpiCRM



UpiCRM is another simple yet highly sophisticated CRM solution for WordPress.
It's exceedingly easy to use – UpiCRM works with your existing contact form plugins (like contact form 7, gravity forms, etc.), captures and compiles the data collected by those, and lets you do with it as you please using great features like easy import feature (to capture and use data from any previous plugins), traffic source tracking, lead routing (to specific user-role/agent/staff member), lead status management, built in user-activity tracking and integration with Google Analytics for the most comprehensive statistical insights, multi-server support, advanced user roles and capabilities (to create office-like hierarchy /setup) and more. All of this available from a sleek, easy to use interface added to your admin dashboard.
Yes, it's completely free. No, I didn't believe it at first either.
4. WP-CRM System



WP-CRM system is chic and gets the job done with almost any existing plugins' setup on a WordPress business website.
You get the usual assortment of features like contact management, projects and tasks, user role and capabilities, and more to create a central, unified database of all your leads' details. It's also very compatible with popular business hits (plugins as well as 3rd party services) like almost every contact form plugin, Zendesk (remember Zopim live Chat plugin? They created it), and Slack in the form of premium add-ons (kind of a bummer there).
The plugin does give you a stunning interface and simple to grasp, comprehensive management feature on admin end.
5. WPForms



Not necessarily a CRM, but WPForms can compete with the best of them really. Yes there are forms (dur!) – drag-and-drop form builder and templates, along with some canny features to have in a form like conditional logic, multi-page forms (make it a step-by-step process to reduce friction a bit), file uploads, Paypal and Stripe add-ons, Aweber, MailChimp, and GetResponse add-ons (to build up that subscriber list), spam protection and easy form embeds and so much more.
But there are also decidedly CRM features included within – Instant notifications (to let your team respond to leads in real-time, quickly), enhanced entry management (Lets you view leads' details in one central place) with CSV data export, et al. It is remarkable, especially for what's essentially a 'form builder' plugin for WordPress.
Endnote :
The 5 listed WordPress CRM plugins should help you manage your leads effectively and take your business (and website) to the next level. Did your favorite CRM service/plugin make it to the list? Tell us about it in the comment section below.
Author Bio: Lucy Barret is a web developer and currently she is working for a WordPress Web Development Company, HireWPGeeks.  She is a passionate writer and loves to write articles on Web Development and WordPress.