Why Salesforce will Suit Your Business' CRM Need Perfectly?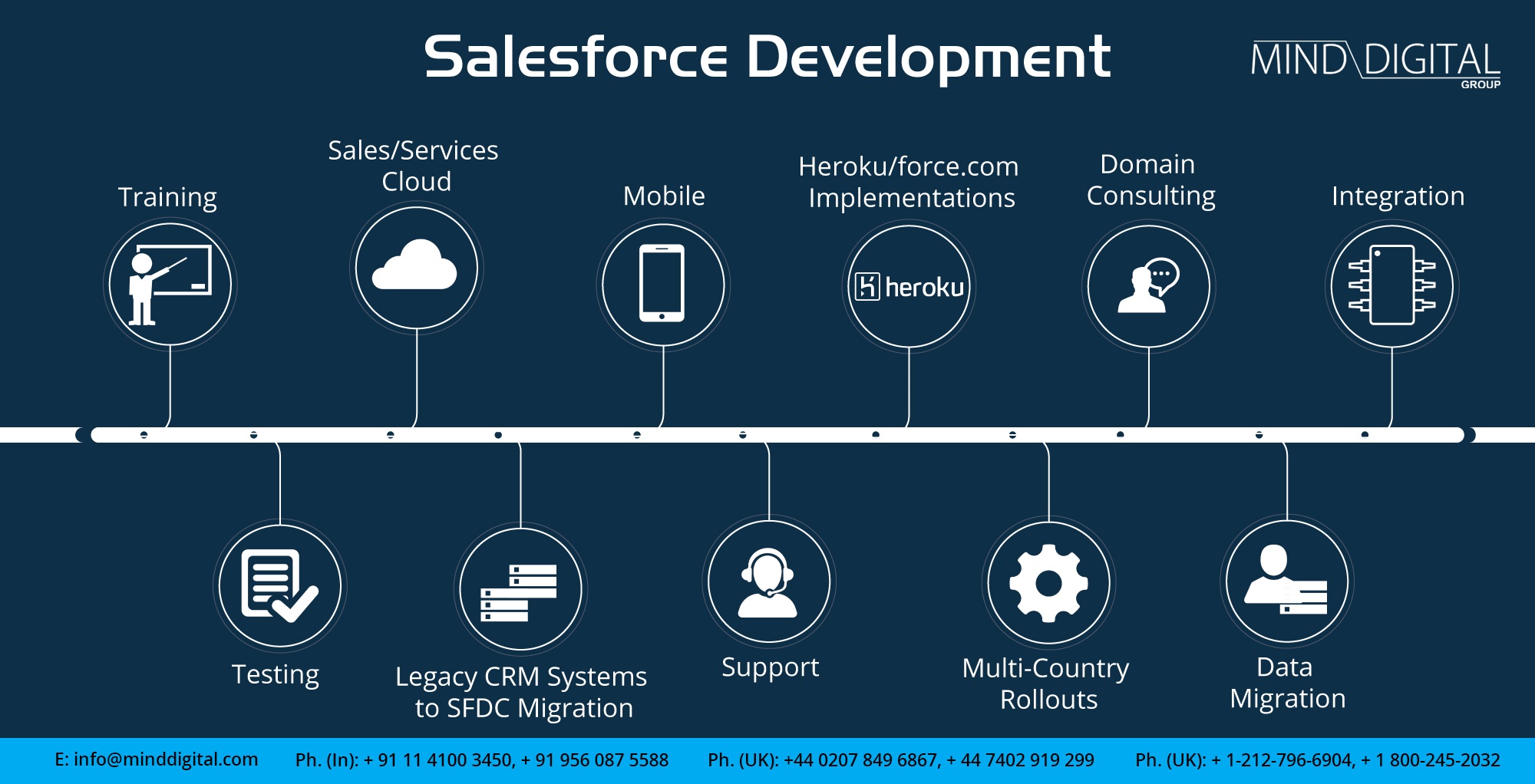 It's important to choose a CRM that supports your business and its operations perfectly. Industry-specific products are always a good option as they deliver better ROI and help businesses realize their goals with ease. The best thing about Salesforce is, it's for everyone as it matches the scale and segment of your business no matter what industry you operate in.
Here are reasons of selecting domain-leading CRM product –
The most popular CRM in the world
Without doubt, Salesforce is the best and most popular CRM platform in the world. Their product is innovative and redefines the concept of cloud. You invest in future not in infrastructure with a superior ROI almost a guarantee. You can't find a better product in the market for sure.
Updated regularly  
It pinches when you invest in CRMs that are clunky and out of place. This way, your business won't be able to get new features and options. All this is out of question with a product that is updated regularly and brings a lot of tools and lots of integration prospects.
Virtues of cloud and mobile together
It's possible to keep a track of the business from anywhere. Your device will help you do that, something not possible with other CRM claiming mobile capabilities. You should understand that this is not just an app but a customer platform with the potential to connect all your data and apps with the device of choice.
Simple integration
What purpose of investing in a CRM when it fails to provide simple or easy integration? This is where Salesforce stands out to be counted. It delivers seamless integration with third party apps. So, it does not matter whether you want your email to be integrated with it or any other software, all will happen with ease.
Open platform & affordable
It has open architecture and app exchange with over hundreds of apps available. With a well-documented and open API, it can be integrated into your IT infrastructure with ease. Not to forget, you get a whole array of features at an affordable cost,
Scalable
Your business is not going to remain stagnant, why does your CRM them? So, invest in a product that is capable of scaling up according to the customer need and without incurring additional costs. This is why you should invest with care.
In overall, you should look for Salesforce development to meet your business needs perfectly.