Why Your Business Must Invest In Responsive Website Design?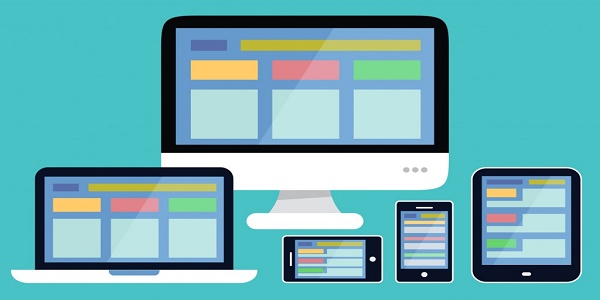 Your business simply can't afford to ignore the virtues of responsive website design. The stakes are too high to lose out on and therefore, it's probably the most opportune time to have a much-desired boost by going the responsive route. Well, before treading the path, it'd be great if all doubts are cleared on this much-hyped front.
So the question is, what exactly is responsive design? You should know that until and unless the design of your website seamlessly adjusts to fit the devices of users and provides them a consistent experience of your site's elements, including the content and layouts, it possess a responsive design.
With airs already cleared, let's move ahead and see how such design benefits and enriches your website / business:
Easy navigation to users
Only the best of website designing companies India should be chosen for the specialized task of shaping your responsive ideas into reality. Such partners know what it takes to make a website that lets users to read and navigate with ease without finding any troubles with usability.
Free from all usability issues
A website with non-responsive design is bound to have a lot of problems for users. From not click-able links to unreadable texts to scrolling issues to images occupying the screen in unpleasant ways to missing headlines etc. — all sorts of issues can be tackled to help the business win trusts of customers.
An ever-expanding mobile marketplace to tap into
Websites with responsive designs benefit the most from the amazing growth of mobile and smartphones users. As the number of mobile searches and queries have already outpaced those from desktops, there was never a better time to invest in getting responsive web products.
Cost-effectiveness, higher SERPs, increased ROI
A single responsive website takes all your business virtues among users, thus you save investments that often go into having separate identity for different devices or mediums. This phenomenon not only saves costs but also shortens SEO efforts, brings higher SERPs and boosts the ROI.
Better user experience resulting in more sales   
Let's assume for a moment that your e-commerce website design is responsive. In that case, it delivers a great user experience, wins trust of more users, retains customers on the site for longer and converts prospects out of those longer-than-usual-staying visitors. More sales and better revenue are a guarantee then!
An investment in future
Choosing responsive designs is a sensible investment decision that secures the future in many ways. You are no longer required to get anxious over advancements to adapt to. You save money on mobile development, escape duplicate content penalties and stay relevant in the market for longer than you'd have expected.




Conclusion :
The message is loud and clear: either go responsive or run the risk of being run over by the competitors. No matter whether you go for a website template design or hire a full-fledged design company, you simply can't ignore the virtues that come from turning your web products responsive. Go and avail that, and continue to lead the market!
Save