Grow Your Business with Salesforce — the Best CRM Platform in The World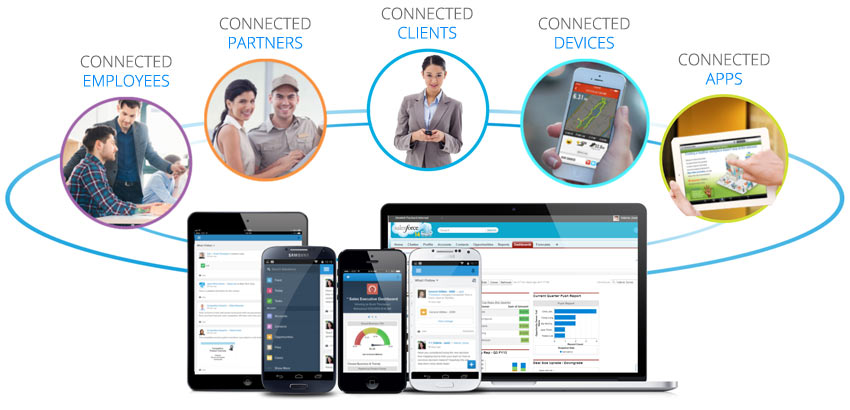 Before moving forward, it'd be great for a business to know what is Salesforce. After all, we live at a time where the virtues of cloud computing are hard to ignore. To start with, you should know that Salesforce is the company behind the world's most popular and No. 1 CRM platform. The company has created a new dimension in innovation and delivered the industry with a feature-rich customer relationship management tool.
Let's look at more information about Salesforce and its CRM:
✓ The company delivers a cloud-based CRM that does not need IT experts to be managed or set up as any business can log in and get started with it.
✓ The company has brought a transformation to the way enterprise software is used and in the process, changed the industry for all and once.
✓ Salesforce bring a whole host or products for the industry and all of then run in the cloud saving businesses costs related to set up and maintenance.
✓ Its CRM helps businesses leverage the best of cloud, social and mobile to grow their base and realize their true potential.
✓ Salesforce CRM gives businesses an opportunity to see their employees work from any device just by using an internet connection.
✓ Salesforce is a celebrated company known for cutting edge research and innovation and its CRM's simplicity for small as well as big businesses is a true testimony of it edge in the domain.
✓ Salesforce is much more than just its feature-rich CRM as it also gives businesses a chance to manage all their customer interactions and prospects in a proper way to help in their growth and success.
✓ Salesforce is not only considered among the most admired companies in the world but also the smartest and most innovative ones.
✓ It is giving wonderful prospects of connecting to their customers in a whole new way and forge meaningful relationships.
✓ The company has added a new dimension to the concept of selling, servicing and marketing to let businesses experience all together unique way of growing their base.
✓ Salesforce and its products, particularly its CRM, help businesses get more leads, close more deals, boost customer loyalty, connect to customers in a 1-to-1 basis and track customers' past behaviour with ease.
In a way, Salesforce is a company to trust for taking the business forward by using it domain-leading CRM software. So, choose your CRM carefully and achieve desired level of success.