SEO Industry's Best Kept Secret to Maintaining & Defending The Top Spot with Paid Search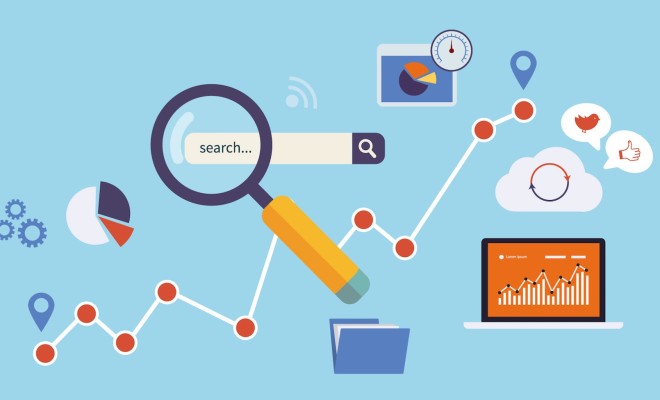 Did you face problems while clicking over an ad and opening a page?
Or
Did you ever wonder why your ad optimizing technique does not pay off?
The answer to this is very simple; many companies wish to top the search engine list. They have clear intentions to capture more click rates and clients.
Every year companies spend a major portion of revenue on advertisements and brand campaigns with a goal to capture major market share. Paid search is the best scalable form of marketing path through which companies connect to their existing and potential customers.
Is there a way to secure your spot in search engines through paid search?
Well, frankly there is no magical way to achieve things in a moment because day-by-day competitive companies are mushrooming all over the world. However, here are some of the well-kept secrets that you may use to safeguard your company's top rank through paid search.
Wear your armor
Before entering the competition, prepare yourself to engage in a rank battle with a bunch of notorious hijackers who might send your ads crashing to the bottom line through their dominant strategies.
Use long term keywords
This is an important technique for ranking higher. Using a set of long-term keywords that are relevant to your brand and site is important to gain the clients' attention.
Establish trademarks
If you do not wish to take the risk of hijackers stealing your trademarked words, make a note of trademark infringements and notify the infringers immediately. For instance- if you use words like "best wholesale items" in your ads and you have noticed that someone has stolen the same-trademarked word. You have all rights to claim it.
Focus on in-depth analysis
Before entering the game of outshining, others in the battle of paid search, make sure you improve certain parameters like the quality score. Take note of what attracts a targeted customer and how you can convert them into potential clients.
Invent new strategies
Plan strategies to safeguard your position and that have a good return on investment. Write content that is more eye-catching and appealing. No need to spam people but make sure your content is so précised and structured that no person coming across can ignore it. You may use infographics and pictures with standard specifications to attract more customers easily but do not use many of them.
Establish agreements
Seal your agreements and affiliate links through competitive bidding, which can create a win-win situation. Make sure you clear, finalize terms with them and establish a firm pact. Build a harmonious relationship by documenting every single term and condition so that you may avoid risks in the future.
Keep your eyes open
Make sure you understand the value of competitive analysis. Keep your eyes open and study what strategies they are using to top the search engine list. Using simple auction insight reports for your campaigns can be of great help. Keep checking the search engine from time to time to see the new ads that pop up when you use similar words to your brand.
Be extremely specific
Do not be too broad in terms of representing your brand. Select a particular niche and choose your keywords carefully because keywords are the face of your paid search ads. Make sure you use proper landing pages when a customer clicks an ad of your company. Visitors get attracted when they find relevant sites that answer their requirement. Building a relevant microsite that links to the primary business domain is not a bad idea either.
Know your strength
Do a swot analysis over your paid search methods. Optimizing your content through SEO tools and techniques is an excellent choice because they help in finding words that have a good CPC and chances of conversion rate. Please take a note of your website attributes like page speed, domain age, and final content quality. These important features help retaining customers who visit your site and have less bounce rate.
Consistent evaluation
Monitoring your existing paid ad search response rate is a principal technique of hitting the top rank on the search engine. Keep checking features like quality score, impression share, and click-through rate. This would help in taking quick measures to maintain your position in search engines.
Conclusion
If you wish to rank in a top position, make sure you take note of the ranking factors and work to build strategies accordingly. Climbing the rank ladder via paid search and securing your position in the industry is not that difficult as long as you recognize your audience, your potential competitors and grasp the techniques to strike out them.