What Platform To Choose For Your Business Website?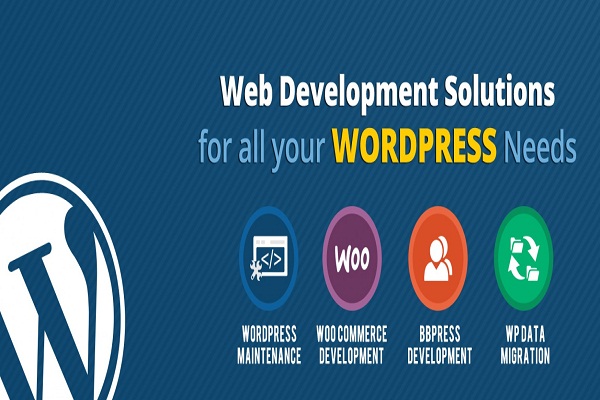 Running a business is never easy particularly at a time when the level of competition has intensified that much. Unless you took the business online, you just can't expect rewards and prospects. So, the first priority should be to select a platform and then get a good business website developed?
But the question is, how to choose a platform or which one to trust? In such cases, you should play safe and go with the platform that is domain leader and perhaps the most popular as well. This is why WordPress makes sense. It has all to help your business grow and expand.

Here are some of reasons of choosing WordPress for your business website –
✓ It's set to set up, manage and update
✓ Not much of technical knowledge is needed to use this platform
✓ If you run a small business, then go with WordPress and give your business a perfect online launching pad
✓ It brings the dual benefits of a website and blog at the same time, something not available elsewhere
✓ Although it's a complete CMS, it continues to deliver in-built blogging capabilities for businesses
✓ You could leverage free themes available with this platform and get designs of your choice for the website
✓ With themes available for free, the need to hire a web designer is not felt for delivering superior user experience
✓ There are many WordPress plugins to let you add complex and desired business features to your website
✓ You could get a plugin for every conceivable functionality in the website and this ends the need of hiring a coder
✓ You could easily extend its core features and make it suit your business type with ease
✓ This platform is search engine friendly and all your SEO troubles are laid to rest with ease
✓ You are spared the inconvenience and cost involved with optimization efforts
✓ It's an open source platform bring you cost advantages with your web project of any nature or complexity
✓ It's easy and simple for users and developers alike and this makes it perhaps the most popular web publishing system in the world.
✓ Anyone using WordPress won't ever face problem and even if someone does, there is a big community that helps things out in seconds
✓ This platform comes packed with responsive themes so businesses can develop website ready for mobile or other hand-held devices
In overall, trust a well-known WordPress development company and grow your business with ease.