Leverage Cloud, Mobile And Social Together With Salesforce Implementation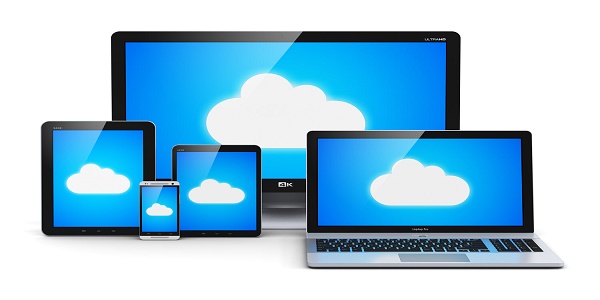 Is it possible to run your business from anywhere? Yes, you can; it was however not possible some fifteen years ago. With the arrival of cloud concept, businesses needn't rely on any hardware or software to run and manage themselves. With a feature-rich CRM, a business can become organized and go on to achieve its goals.

With Salesforce CRM, your business gets new features and automatic upgrades on a regular basis to maximize its investment. Be it sales, marketing, customer relationships or HRM, your business benefits in every aspect to stay relevant the highly competitive marketplace. More leads, more deals and more customers reach your business when it implements Salesforce CRM.
Salesforce CRM benefits your business on many fronts, including:
✓ All data security issues are minimized to keep your customer interaction as secure as needed.
✓ Your business is built on a trusted cloud where every aspect is controllable.
✓ You can customize the core CRM platform to extend its capabilities or make it suit your business' specific requirements.
✓ Develop your own apps to suit any and every aspect of the business.
✓ Enrich your business with a vast array of pre-built apps and give a chance to grow more.
✓ Get the support of third-party apps to boost the competencies of any department or industry.
✓ Give your business the ease of connecting, organizing and managing data from any system.
✓ Speed up the decision-making process by utilizing the centralizing arrangement of storing information in a single place.
✓ Understand customer behaviour from past data and re-strategize to give a boost to customer conversion.
✓ Track every sales activity and keep an eye on your marketing campaigns.
✓ Increase your revenue and ROI and transform your business completely.
✓ Automate your processes and keep manual efforts out of the system.
✓ Simplify repetitive tasks and cut down on resource wastages.
✓ Extend and customize your business to accommodate growth and expansion.
✓ Manage your business or run your business from any device and keep a sync between your team members.
✓ Benefit from analytics to understand your customers completely so that their requirements are met with ease.
In a sense, Salesforce Implementation is capable of impacting your business on many levels. That's why it's important to hire an expert partner so that the investment is maximized. With experts, you gain a competitive age as your business leverages its CRM to the core. So, search with care and make sure to find the best only.