Give Your Business Salesforce Support and Help it Grow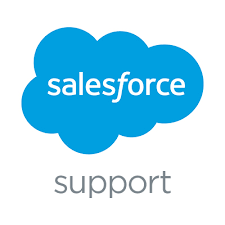 We know Salesforce CRM is the no. 1 platform on the market. We also know how the company pioneered the cloud and change the landscape of doing business. It is credited to have spared businesses the investment in a chain of hardware or software as now, running a business is largely a simple affair.
More so, the company made sure that businesses could be run and managed from anywhere without having any reliance on technology. This is when a new model of doing business came into being. So, your business stands to gain from any association with a cloud leader.
Here are advantages of the cloud –
* Your business get to leverage an innovative platform of business apps.
* All the benefits of cloud, mobile and social combine together to help your business greatly.
* Your business is now in a position to benefit from cutting-edge data science technologies.
* Salesforce gives businesses an opportunity to invest in innovation and not in infrastructure.
* Businesses stand to get thrice-a-year automatic upgrades and new features to go about their core job purposely.
* Data security is no longer an issue as the business is now built on the most trusted cloud in the world.
* Businesses get granular control over every aspect of the business, including data access and user authentication.
* It has now become easy to run apps securely and that too, with automatic scalability.
* Not to forget, automatic backup and recovery feature is now also available for business.
* Businesses can customize the CRM to make it suit their requirements perfectly.
* The core CRM platform can be customized and own apps can be developed easily.
* It's now extremely easy to find hundreds of pre-built apps quickly to help the business grow.
* Get apps based on analysing reviews and installs to give a major boost to the level of productivity and efficiency of the business.
* Your business now can leverage reliable 3rd-party apps to extend the benefits of Salesforce into any industry or department of choice.
* It's easy now to connect data from any system and manage it from anywhere to eliminate risks and grow the business.
* Be it sales, marketing, customer service or any other aspect of the business, you can now bring the improvement and help the business flourish with no bottlenecks on the way.
In overall, your business needs Salesforce support so that it can maximize the investment and keep growing to achieve its goals with ease.
Save