Why is Drupal Better Than WordPress or Joomla?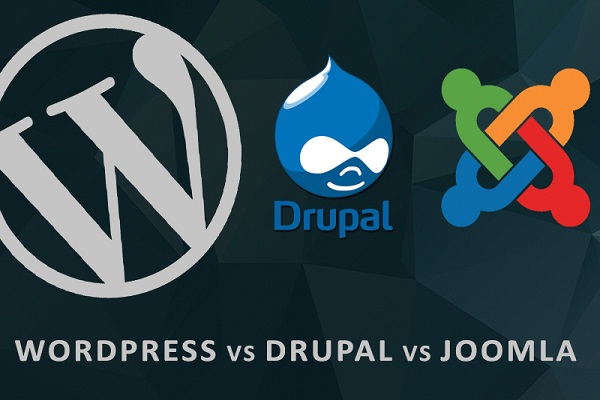 If you look closely at websites of The Economist, Mint, and Arizona University, you will find one similarity—they are websites made of Drupal, which is an open source software designed for content management system (CMS) framework. Drupal is written in PHP, an open source script code which has zero licensing cost and a favorite among developers for many years. That's why developing a website using Drupal is cost effective.

If you are striving for a formidable web presence, Drupal web development offers all the requirements for that , right from community web portals to personal sites and from e-commerce to social networking sites. The CMS boasts of more than 29,000 modules, and 2000 themes, thereby making it ideal for developing custom websites. This allows web designers to create thousands of custom templates.
Drupal vs WordPress and Joomla
WordPress is an ideal pick for beginners or for those with no technical expertise. It works well for small to mid-sized websites/blogs. On the other hand, Joomla is a good CMS for e-commerce sites, but it requires you to have some knowledge of coding. In comparison with these two great CMSes, Drupal is the hardest and the most powerful.
In order words, we can say that Drupal development is more popular than WordPress web development and Joomla web development. Drupal, like Magento, Zen Cart, and Joomla, is also a great platform for developing customized e-commerce sites and apps as modifying or adding custom Drupal templates is extremely easy in a tailor-made site. More so, developers can customize various Drupal extensions as per the requirements of the clients.
Major Benefits of Drupal Web Development
✓ It is an open source software in which the core software, contributed modules, and themes are free of cost. This makes the web development process extremely cost effective.
✓ Drupal is highly customizable in terms of design, layout, features and operation, offering a lot of options to designers and developers to suit the requirements of the clients.
✓ Drupal enables you to install core features and functionality in a rapid manner. Customization is also easy even after the Drupal site is live on the Internet.
✓ When it comes to scalability, flexibility, reliability, security, etc., Drupal is an enterprise-level CMS that offers easy integration with other applications such as SAP and phpBB.
✓ Sites like Facebook, Twitter, and YouTube provide extensive API support for Drupal, enabling developers to create custom modules based on such API.
✓ Drupal enables companies to come up with SEO-friendly websites. Moreover, it offers great flexibility to display contents in a way that search engines like.
✓ Drupal is compatible on mobile devices. Smartphone users can view any Drupal site as they do on their PC.
To conclude, Drupal web development gives developers the ability to create a high-quality website that is rich in features and that fulfills all client requirements. At the same time, companies get a dynamic and innovative website to attract visitors.