Why Magento Is The Best Platform To Realize Your E-commerce Goals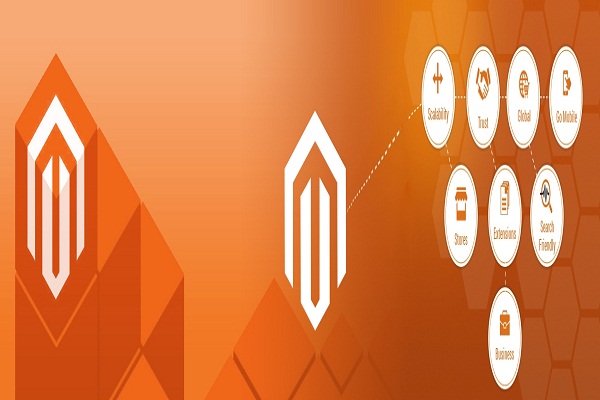 In today's time, it's important to understand the value of going online and reaping rich rewards there. If you want to set up a shop there, you will first need an e-commerce website or an online store. Only this store will help your display your products and services to the buyers and catch their attention.
There are many platforms available to help you get your web store developed and running in no time. Magento is without doubt the best from the available lot for a range of associated features and benefits. You should understand this platform better and leverage it to realize your e-commerce goals.
There are many reasons of selecting only Magento for your e-commerce goals. They include –
✓ All business-specific features
An e-commerce site needs to display its products and let someone buys them. It also engages in customer service to remove confusions and doubts of its target audience. All these features are available in Magento.
✓ A specialized platform
Magento is a specialized platform. Which means, it has been developed for the very purpose of helping businesses realize their online goals. It's not only about few helpful e-commerce plugins; it involves some coding knowledge.
✓ Rich with e-commerce features
Magento is the only platform that has rich in e-commerce features. So, businesses will get User Dashboards and Inventory Management. It also comes packed with advanced supplier management and shipping management. It not only gives the freedom of product bundling but also delivers cross and up sell features.
✓ Business expansion with 3rd party app integration
It gives you the freedom of extending and expanding the capabilities and competencies of the business with 3rd party app integration. So, you can select any app or plugin and take your business to a new level. So, you can choose the payment gateways of own choice; you can get web analytics that suit your needs perfectly and you can select only the best shipping and tracking app in the market.
✓ SEO-friendly and customizable
One of the best things about Magento is its being highly customizable. So, it will easily get customized using modules and codes to suit your specific requirements. More so, it comes packed with SEO-friendly features and save all those efforts and time that business normally devote to optimization.
Conclusion
In a way, your business should leverage Magento development India at the earliest to script a new success in its online journey.
Save