Leverage PHP Development and Enrich Your Website with Dynamic Functionalities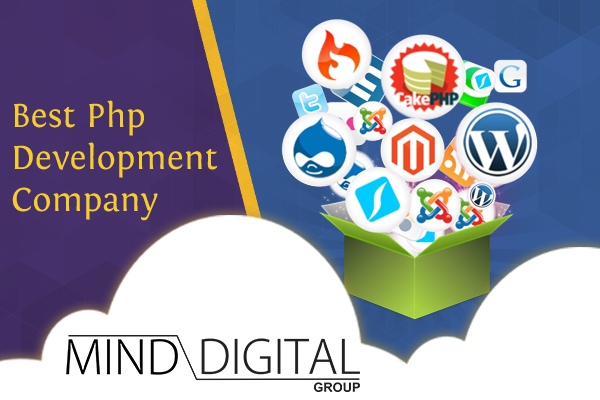 Websites are now perhaps one of most reliable sources to gain information. They are a great way to absorb a variety of content types to feel enlightened. They educate, entertain, engage and keep us busy for hours. Earlier, most of websites were static in nature and thus, their engagement ability was restricted.
PHP has helped them become dynamic to meet the evolving tastes and preferences of the current generation. It's a serve-side open source scripting language that helps a great deal in web development. It's the most popular in the domain responsible for 82% websites out of those using server-side language.
Let's look at reasons why more businesses now use PHP –
Easy and simple
Web developers worldwide find PHP easy to read and understand. Let alone experienced developers, it even poses no problem to those still new to it. What's more, it's not as complex as other programming languages in the domain. It's also very clean – a feature loved by web developers a lot. It suits beginners in the same manner as experts and above all, it's organized.
Open source
Being an open source language, it's easy to edit in an easy and quick manner. The same aspect makes it 100% free for usage. So, businesses or developers won't need to purchase licenses or software for development projects. In a way, it does not cost beyond a basic level in building a quality site.
Support other languages and database
PHP supports other languages and databases which gives its reach and impact a big boost. It works well with Apache, PostgreSQL, and MySQL databases. It also works well with HTML and CSS. It's helps websites to have dynamic functionalities or content.
Easy with scripts and coding
PHP is easy with coding and scripts. It does not force programmers to stick to any set standard in order to code. It does not involve tedious scripts. In fact, it requires a lot less codes than other programming languages. What's more, developers have the freedom of write code and functions in any order within a document.
A vast community
PHP is backed by a vast community online. It has a big family of coders, programmers and users supporting each other or anyone facing problem with the language.
Conclusion :
In overall, you should trust and hire only the best PHP development company to enrich the website with all those dynamic features and functionalities that users need today.