Get the Best Landing Page Designed and Attract More Visitors on Your Site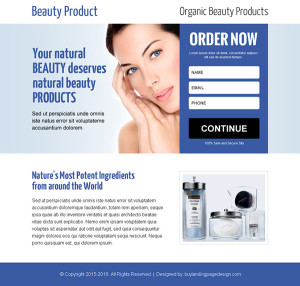 Any page on the website can be a landing page. After all, it's you who are to decide which page to make the visitors land first. Your home page could be the landing page, as it does happen in a majority of cases, or any of your inside pages can assume the mantle of a landing page.
In a way, a landing page is one that you dedicate to marketing purpose. Where you decide to promote your products, services, or where you conduct contests or dish out freebies. You can see how the landing page can set the tone and let the visitors proceed ahead within the website.
Here are benefits of having landing pages –
✓ The best thing about landing page is that, it works and delivers results even when other elements of the business don't.
✓ It's easy to get a landing page for one niche or segment and let it spread through content marketing strategy.
✓ Such a page will help in manual generation of sales even without asking to stay awake.
✓ Landing pages are known as instant credibility builder and businesses across industry verticals leverage them fully.
✓ Such pages solve one problem for visitors who in turn show extra trust in the website and lend credibility to the site.
✓ Landing pages with organic content can help business boost their rankings in search engines.
✓ Such pages are known to bring more valuable and qualified leads as rather than feeding information in overdose, they solve problems or come up with solutions to problems.
✓ If used properly, a landing page can be a potent tool to create brand image and build trust.
✓ Such pages are helpful as they are meant to cater the needs of visitors and turn them into leads.
✓ These pages are meant to support business goals in an easy manner and they can cater to specific goals at a time.
✓ Landing pages can encourage, inspire and motivate users to take actions and help your business in more than one way.
✓ It puts in place clear action for users to take as this is how call to action helps businesses.
✓ They help generate data and insights which can leveraged to get a peek into your customers, their changing tastes and preferences.
In overall, the target for you and your business should be to get only best landing page designs and help the business realize its goals in an easy manner.
Save
Save