Implement Salesforce and Grow Your Business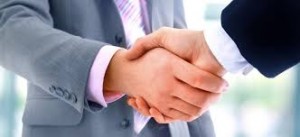 It's a big mistake not to have a CRM system in place. The mistake turns bigger if you use Excel to record information. This kind of measure is neither fool-proof nor efficient. This is where the need to implement the domain-leading and world No.1 CRM platform comes into the picture. Which means, without implementing the CRM, your business won't be able to get organized and streamlined processes and systems. Such businesses can never be able to understand their customers better, let alone meeting the specific requirements.
Here are things to remember with implementation of Salesforce CRM –
* It's always a good move on the part of your business to invest in a CRM platform which leads the domain as only this can help in a desired manner.
* Using implementation service, a business can either build its CRM or customize, whichever suits it perfectly.
* It's important to hire only experienced and trusted partner for the task of implementation as only they bring along sufficient industry experience.
* Experts know inside-out the process and steps involved with implementation of the CRM as this is what they have been doing for clients across industry verticals.
* Only certified and registered partner should be trusted to get the implementation done as only then can your business will become able to get all the most popular platform brings.
* Only experts can help a business get benefitted from all the latest products and offerings available with the CRM platform.
* Well-known partners will have technical expertise needed in the implementation of the CRM to help the business retain its pace and rhythm.
* Experts are capable of meeting specific requirements and timeline – two of most important virtues of implementation task.
* They will help add a new dimension to customer management and customer servicing as they will implementation a tool that will help store all vital information in a single place.
* Your business will become able to serve customers in a superior way, track their activities and deliver them the best of cloud, social and mobile.
* Al team members can be connected from a single device; the business can be run from anywhere; all processes can be run and managed easily and management control of the business becomes easy.
* Inter-departmental collaboration gets a boost as all information can now be shared and accessed easily without any restrictions.
In overall, your business should not miss all those benefits that Salesforce implementation brings to it.
Save
Save