Things To Consider While Hiring A Web Design Company In India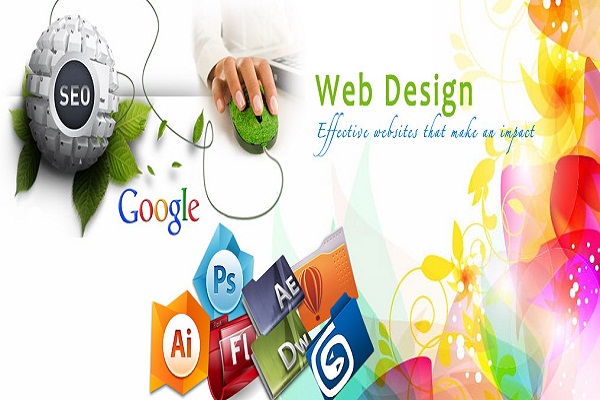 In today's market which is driven by technology, not having an online presence is not an option. Irrespective of how big or small your company is, having a strong web identity is the key to success. Gone are the days when you share your company's profile through hard copy catalogs, PPT presentations. Today, if you do not have a well-designed and professional-looking website, you might lose business.

Moreover, focusing on online marketing and enticing customers using your website is way more cost effective than the traditional methods. Also, having a professional-looking website will help you build an image of a professional and a much larger company. Therefore, it is important to look for an experienced web design company and ensure that your customers have a good brand experience through your website.
Searching for a partner web design company in India could become an overwhelming experience. Choosing a web design company is similar to choosing the right architect for building a house. You'd expect your house to look good, be reliable, and serve its purpose. Similarly, you have numerous aspects to that should be taken into considering while choosing the right design partner. Also, it is ideal to have a clear set of criteria and expectations before starting any project.
The following 5 steps will help you choose the best web designer for your company website:
✓ Keeping your objective in mind
It is important to have a clear vision of what you want to gain from your website. For a new company, your first goal should be spreading brand awareness. This will require your website to provide comprehensive overview of your company: its business, products and services. Having this objectives in your mind will help you decide what you will need from a website design company.
✓ Striking a balance between value desired and your budget
The rule "you get what you pay for" applies here. If you are a new company, there is a high chance that you are operating on a tight budget. That does not mean that you should compromise on the quality of work in order to save a few thousands. The billing amount is not a deciding factor if the web designer company can provide a website or service brings good ROI. Therefore, you should make your decisions keeping in mind the value, not cost.
✓ Performance of the Website Design Company
Do not choose a web design company simply by looking at how long it has been in business. Even new website design companies can offer innovative and creative ideas for your website. What you need to consider is how much the design company understands your business domain. Also, you need to see if they were competent in providing similar solutions to other clients in the past.
✓ Services other than website design
You should consider hiring a partner that can offer you much more than just website design. Look for a one-stop-solution which can provide strategy, design, development and marketing services.
✓ Looking beyond the aesthetics
Designing a website that only looks attractive is easy compared to designing a beautiful website that reinforces best practices for user experience (UX). Also, it is important to see that the website is compatible with search engine optimization (SEO), content and maintenance strategies.