Importance of User Interface in Mobile Commerce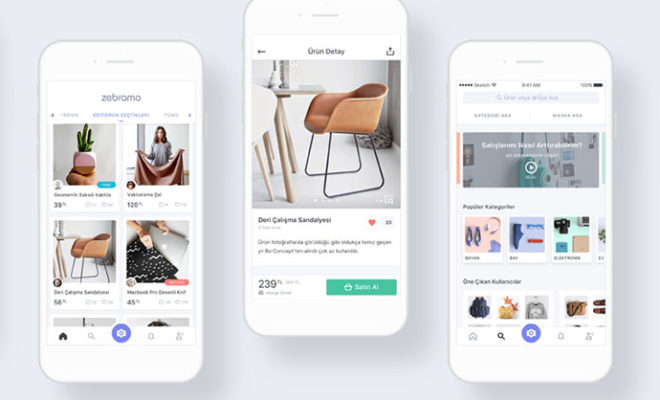 Mobile commerce is the use of mobile applications in the commercial world. It makes purchases good and services more comfortable regardless of the geographical locations. The mobile transactions could be either web-based or courier charged. In general, we can say that M-Commerce is the use of mobile phones to transact, inform, entertain or communicate by public or private network connections.
Transactions can be business-to-business (B 2 B) or Business to Consumers (B 2 C). The advantage of mobile commerce comes with its Mobilocity where no geographical disadvantages experienced as well as the wireless connection advantage.
M-Commerce Vs. E-Commerce: these two terms both define online transactions but they both possess different aspects in that E-commerce is web-based as well as it can support both mobile and web-based business activities. M-commerce is strictly mobile-based transactions that depend on Mobile phones.
User Interface – this is the outlook of the application, i.e., what the consumer sees and interacts. The User Interface is the primary display that an attribute that attracts the attention of the user.
The user interface in mobile commerce should be one of the most captivating interfaces that consumers should find interactive. It should contain information, interactive icons, and procedures that are fast and simple to understand by any user, how the design is but profoundly determines the consumer ability to interact with the application. However, with a wireless connection, comes the principal constraint, i.e., limited internet connections, tools that are not necessary, lack standards in application developments.
There are principal factors to which one must consider during Mobile Commerce user Interface design;
Technical issues – the stability of the connections. Between base stations during movement, i.e., the signal changes from time to time as a person moves. These usually affect the download of significant parts of the communication system.
Form factor – to where the application will run. Usually, M-commerce applications run on gadgets, e.g., WAP Phone, Windows phones, Pagers, PDA devices Pocket pcs, as well as smartphones. It will determine the type of environments to which developers will create to make the applications easily accessible without changing significant items in the software application.
The user goals – it is a fact that mobile users need software applications that save time and guarantees the integrity of their information. Therefore, developers need to come up with services that emphasize more on values, time-saving procedures. Adoption of the applications by the users will depend on security, simple straight systems that save time as well as the perception of usefulness.
The content preparations – bandwidth challenges and screen resolutions of the target gadgets are also significant factors that as to be considered. Offline services have to simplify information to be displayed.
Amount of information set to present – bulkiness of an application is dependent on how much data is set to exhibit in it. Besides, when full and necessary information is set, the software application becomes lighter and valuable for the users.
Graphics – the displayed text or images on the screen. Pictures are essential in communication. How text displays in the application will determine how the users will consider the software application.
The Mobile commerce technology has considerably expanded across various Mobile platforms broadening the services delivery. Developers, however, need to come up with better ways of addressing issues of security of the user information. E-Mobile Banking applications can fall victims of fraud and Identity Theft easily. If there could be ways of biometric confirmation of user details, then the online transaction can be considered safe.
We look at the latest models of smartphones with fingerprint scanners; these are advanced new technologies that the developers of e-mobile and E-commerce applications and web portals should take advantage of it. More so, affordability and lightweight applications should as well be a factor to consider. Coming up with SSD codes that can run over internet-disabled phones can as well be put in mind to be a reliable method of embracing M-Commerce transactions that are easily accessible without internet connections.
As technology advance each day, we also should move with the change. Coming up with new internet commerce models that are efficient, content full as well as appealing to the customers. Presentation of the websites should look simple, presentable and with attractive graphics. The texts should also be visible.
About Author –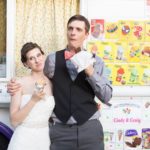 In addition to being the editor at designrfix and writing about tech, web and graphic design among other subjects, I love "unplug" and be outdoors hiking and enjoying nature. If you can't reach me, it's probably because where I am at doesn't have cell phone reception.