4 Best Content Marketing Tools Plumbers Can Look For In 2021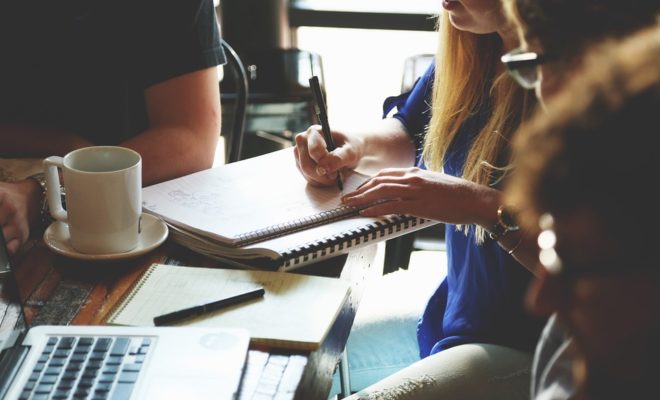 Content marketing is the most effective section of digital marketing. Although plumbing marketers feel that this marketing approach is nothing so special to think about, it is a requisite for every business, irrespective of its type and size.
Whenever we think about content marketing, the very first thing that strikes the mind is the variety of tools. A huge variety of tools are present online that are designed to create a seamless workflow for the business. However, it is difficult to choose the best one from the market and leverage it for better results.
If you are interested to develop a digital platform for your plumber marketing company, you must pay attention to content marketing and its strategies. It's essential.
Here we have listed down a few content marketing tools that you can also look for in 2021.
4 Best content marketing tools for plumbers
WordPress:WordPress is the most dominating CMS platform that can manage all your digital content. That's the reason why almost all business websites prefer using WordPress for website development. This is the most vital step.
For a plumbing website, lots of digital content are required to educate the target audience online. Starting from the home page to the service pages, a plumbing website requires a minimum of 500 – 1000 words of content. To manage them, no platform is better than your WordPress.
WordPress comes with an open-source platform that allows users to enjoy the extensive features. The in-built plugins enable the marketers to fit their blog, portfolio, website content, and other types of content online. For a plumbing website, WordPress is thus the most appropriate content management tool.
Grammarly:We all can create content. But how many of us can create high-quality content? Grammarly allows users to be accurate with whatever content you are creating. It saves writers from making mistakes and produces high-quality content-rich with zero grammatical errors.
Be it is a missing comma, spelling mistake, unclear sentence, and other grammatical errors, using Grammarly you can be perfect with your content creation. This is a professional tool used by every writing professional while creating proper content.
Besides, Grammarly derives content quality by showing its readability score. The more readable the content is, the better is its engaging power and so the business sales. The best thing about this tool is you can enjoy the basic features free of cost. No extra premium, no subscription, nothing is required to avail of the interesting features. However, for advanced features, you can look for the premium version and access them easily.
Don't forget this tool while you enter the new year 2021.
Yoast:Don't you want your SEO to pay attention to your website content? Of course, every marketer aiming at digital marketing knows the importance of balancing SEO and website content. To maintain this, nothing is important than Yoast.
Yoast is primarily a WordPress plugin that ensures your content ranks higher on the search engine. No matter what content you create or what content you upload on your website, Yoast takes care of everything.
Yoast keeps an eye on the keyword placements and their density in the content and ensures delivering high-quality content for the website. From optimizing the keywords to improving the meta titles and meta descriptions, the tool is specialized in all SEO tasks that improve website content.
Google Docs: Are you looking for something user-friendly? Are you looking for a tool that is rich with all extraordinary features? Well, you must have forgotten the unbeatable features and exclusive user-friendly interface of Google Docs.
Google Docs is completely free and is used for years to create a content. In 2021, the use of this tool will be much more dominating, we must say. Google Docs comes with an in-built Grammarly concept. Even if you write wrong sentences to save time, it will show a red mark notifying you about the mistake you have made while drafting your content.
Creating a piece of content is thus quite easier with Google docs. The best thing about this tool is, here you can upload any new content, share your file, download the file in multiple formats. Such an integration compels the users to use this tool over and over again.
The Bottom Line
When you start with content marketing, make sure you have the above-mentioned tools to save countless hours on this particular marketing technique. This will help you get rid of the headache, making your business much more functional and convenient.
Finding this confusing and stressful? No need to use your brain. Just ask the experts of a content marketing company in India, the UK, the USA, or any nearby regions and perform the job with perfection.