Benefit From Salesforce Development and Avoid Hitting Limitations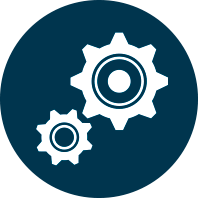 We know Salesforce is a domain-leading CRM platform. We also know that has all what it takes to transform the business by impacting processes and systems. It's a platform fit for businesses across industry verticals to boost their level of efficiency and remain clutter-free. Many companies invest in Salesforce hoping to keep things streamlined and organized, and they don't feel disappointed for sure. Despite hitting limitations at times, businesses can leverage development and realize their objective with ease.
Here is what Salesforce development is all about –  
* Investing is Salesforce is a great decision but in some cases, the business can hit limitations and it will look to get more from the CRM.
* As businesses tend to be dynamic in nature, they are bound to grow and expand and in the process, they will need a CRM that scales up with the business.
* At times, businesses feel the need of applications specific to their systems and processes and this is where development work helps.
* Salesforce comes packed with a set of standard functionalities which however are not always enough for businesses to overcome all challenges and problems.
* Hiring a development team is the way to go forward to either get automation in the processes or get customization benefits.
* Experienced development can even build custom app internally together with utilizing all built-in resources to the core.
* The development team will make sure that your business benefits from cloud computing and get delivered with all apps over the internet.
* Development teams help save your business from making any investment in expensive hardware or software as this is how cloud works.
* Salesforce brings businesses an opportunity to connect to their customers in a new way and forge a rewarding relationships.
* Development teams can help business get developed and deployed customer-focussed apps in a quick manner to serve them better.
* A single view of every customer interaction can be made available for the business which in turn can in selling, marketing and servicing with a unique approach.
* Business' competency and capability gets a boost which results in more leads and which also helps in tracking of marketing activities easily.
* Only a development team can help a business understand their customers and their ever-evolving needs and past behaviour in a better way.
In overall, your business should look to leverage Salesforce Development and achieve all it's capable of achieving without compromising on the potential in any way.