Manage the Content of Your Website Easily With Joomla CMS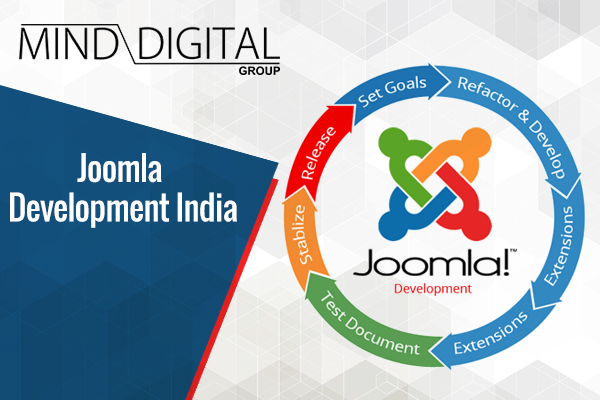 Joomla is a popular CMS (content management system) that is used extensively in websites. With over 50 million downloads and 3 million websites, it is easily one of the most popular products from the domain. In its journey of 13 years, it has helped hundreds of thousands of businesses across globe for websites and content management. This CMS brings a range of benefits and this is the major reason of all usages across industry verticals.
Let's look at benefits that Joomla brings –
Simple and easy blog publishing
Blog publishing is a breeze with Joomla. In fact, you don't need much of understanding of either CSS, PHP or HTML to leverage this CMS to the core. It takes just a simple copy-and-paste job and there you publish your blog with ease.
Cost-effectiveness for being open source
Joomla is an open source CMS which makes it a cost-effective solution for websites. Since this CMS is created using an open source scripting language – PHP – developers don't face problem with churning out extensions. All this is done without investing anything beyond a bare minimum.
Over 8000 extensions in 33 categories
Ye, Joomla has more than 8000 extensions in 33 different categories. This helps developers use the CMS to make websites as interactive and functional as possible. From social media widgets to content publish g – every kind of extension is available to boost the worth of the website.
Coding-less website creation  
Joomla helps users create website even without having any knowledge of coding. With an admin panel there, it becomes easy to get control of all elements and manage the site completely. Managing and publishing content will be easy, so do managing users through different permission levels.
E-commerce friendly CMS
Joomla is a CMS created to help e-commerce. It has components, features and functions that help e-commerce easily. From product management features to options like payment gateways, shipping management and PayPal and Google Checkout – users will have all to run their online stores with ease.
SEO-friendly
When it comes to being friendly to SEO, Joomla simply leads the domain. Not only does it come with built-in search-friendly URLs but also lets users choose their own Meta keywords and Meta description to rank their web pages in better way.
Conclusion :
In a nutshell, Joomla development India will help your business in many ways and on many levels. So, trust a reputed company and let your business grow.
Save