Why To Hire A Dedicated WordPress Developer For Your Website?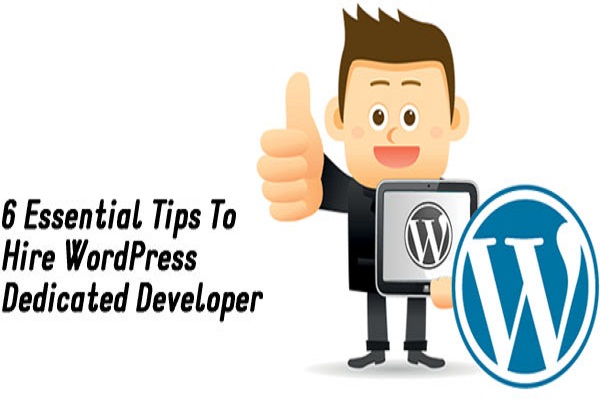 So, you have decided to get a website developed and take the business online. What next then? You can either hire a full-fledged web development company or a dedicated developer to get the desired kind of website.
Is there anything more important than hiring experts for the task? Yes, it's the selection of a right platform for your website. After all, it's the foundation that will decide whether your website is worth the effort or not.
At present, there are several content management system (CMS) platforms available in the market and you can choose what suits your business perfectly. Among the available options, WordPress is perhaps the most popular for its features.

Let's look at benefits of using WordPress to develop a website for your company –
✓ It's as much as blogging platform as a content managing system bringing benefits of both the worlds together.
✓ No other CMS is perhaps as simple and easy to use as this one, and not to forget, it comes with an intuitive interface as well
✓ Developers and users alike can add, organize and manage any type of content with ease and they will get amazing level of ease with formatting as well
✓ The site can be managed from any compute and it even does not require any HTMP or FTP software for editing purposes
✓ Search engines give ranking weightage in cases where they find it easy to read and index the content of a website whose code is clean and simple, like it's here <
✓ SEO efforts on WordPress-powered websites bring more rewards than on other sites as this platform comes with favourable optimization attributes
✓ Users not only can make simple updates to the site but get a superior control as well and all this is possible only a top-class platform is used
✓ Be it the design or look and feel, this platform is highly customizable and businesses can leverage that aspect to deliver superior experience to users
✓ A variety of plugins are available, mostly free, and businesses can use them to extend not only the functionality but also the overall productivity of the website <
✓ The performance of WordPress-powered websites don't dip even an ounce no matter how much changes, addition or support are take which indicates the level of scalability
In a nutshell, your business needs the support of a dedicated WordPress developer to leverage a top platform to the core. This is how businesses grow and realize their goals.