Benefits Of Hiring A Dedicated WordPress Developer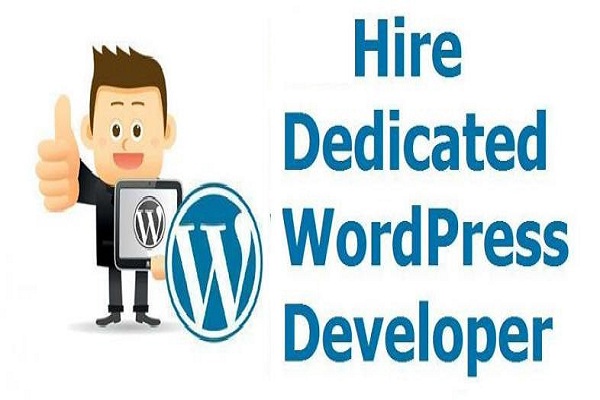 It's important these days to have a quality website and then reach online to get the maximum possible benefits there. Many businesses do the mistake of going online without having the kind of website needed to help them grow and realize their true potential. Before getting a perfect website, it's important to select a right framework or CMS.
You should select only WordPress as this content management system is rich in features and enables businesses an edge. More so, it's a domain-leading product and without doubt, the most popular in the segment. To leverage this framework completely, you should first hire an expert developer and then think of reaching success.
When you hire a dedicated developer for WordPress, your business will benefit at many levels and in many ways, including –
✓ The developer will help you get high-quality, feature-rich, user-friendly and business centric web-based products or websites in an extremely cost-effective manner.
✓ Your ROI will get enhanced as the developer will help you cut down the development cost by a great deal as WordPress is an open source and free CMS.
✓ Having a dedicated developer means, your project will go on smoothly, all problems will be sorted out in a quick manner and the assistance will be available round the clock.
✓ Such a dedicated resource means you will leverage the framework in a complete manner, enrich your website with all features and enter the online world with a lot of potential.
✓ A dedicated developer will help you get developed websites of nay nature, be it related to e-commerce, community, membership, social, classifieds related, video related etc.
✓ Your website will be SEO-friendly with features as vital as fast page loading speed, robust navigation, image optimization support and social media integration.
✓ The developer will help you do a coding-less customization and extend the functionality of the website using themes and plugins.
✓ Having a dedicated developer means your website will be secure by enriching it with regular updates, by using only updated versions of plugins and also by using only premium themes.
✓ Your developer will help you make the website more powerful on a gradual basis by leveraging over 41,000 plugins.
✓ Most importantly, you will get a website that will perform great in search engines and will have a superior visibility and rankings.
In overall, hiring a dedicated WordPress developer comes with a whole lot of benefits your business should never miss. So, hire only experts and take your business on a new high.
Save