Why Drupal Cms Is A Great Option For Your Next Website?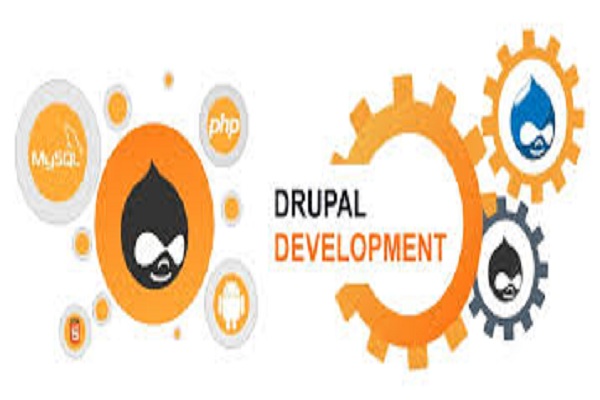 We know how businesses will need a high-quality and feature-rich website to realize their true potential on the internet. We also know how only choosing the right CMS can help businesses get designed the right kind of website. It's therefore important to analyse all the options available around and choose the one that suits business requirements perfectly.
Before selecting a CMS, it makes a great sense to analyse its features and functionalities. It's important to know how the framework can give your business a competitive edge. It also matters whether the content management system is SEO-friendly or not, and whether it is trusted by some foremost brands in the world or not.
Simply put, you should use Drupal as it comes packed with virtually all those features that are needed to get designed a top-quality website. Choosing this CMS would make a lot of sense as it has capabilities to meet business requirements in the desired manner.
Let's look at the reasons of selecting Drupal:
✓ Free & open source
It's free and open source which means you are saved a lot of money for your development projects. Likewise, being open source means it gives a lot of flexibility to business in terms of extensions and customizations.
✓ Trusted by top brands in the world
Drupal is one CMS which enjoys the trust and confidence of some of top brands and institutions in the world. A lot of top government sites run on this framework which is a true testimony of its popularity and excellence.
✓ Themes & modules
With over 29,000 modules and 2,000 themes, Drupal becomes one of the best frameworks to get designed customized and creative websites of varying specifications. These themes and modules add a great value to the business and also boost its performance.
✓ Advanced functions
Drupal comes packed with an array of advanced functions which help it design sophisticated sites, blogs, social pages etc. with ease. It has a graphic modification tool and enables user management. Functions like polls management and menu management add great heft to it.
✓ Top-class security
When it comes to security, no CMS matches the calibre of Drupal for sure. Some of top government sites, including the White House, are designed using this CMS which speaks volume about the level of security this CMS provides to clients' projects.
✓ Plug-ins & extensions
Drupal has over 7,000 plug-ins and extensions and it also gives businesses and developers the freedom of creating own plug-ins. In this way, business can boost their capabilities with ease.
✓ SEO friendly
Drupal has some powerful SEO modules and this is the major reason of its being friendly to search engine optimization. So, sites using this CMS will get superior rankings and visibility in search engines without much of an effort.
Conclusion
In overall, business should understand the potential of Drupal development India and leverage a feature-rich framework to the core. After all, in this competitive world, it's extremely important to have a top-quality website so that the best of rewards can be extracted on the internet.