Hire Experience .net Developers To Leverage A Powerful Web Development Technology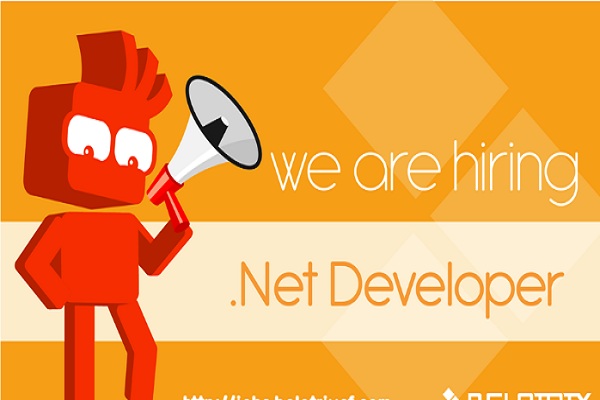 We know how the success of a business in today's time depends a lot on the kind of websites or online applications it has at disposal. That's why, it becomes important to select only a reliable and powerful web application framework to not let those advantages slip away. Since static things are almost passé now, it becomes even more important for you to trust a dependable technology to develop dynamic web apps. This is where .net comes into picture – a web application framework to create dynamic websites.
Here are some benefits of hiring experience developers for your .net-driven web development works –
✓ Hiring such developers means benefiting from their expertise in development of dynamic websites, rich web apps and reliable web services.
✓ Such developers know what it takes to build an array of different web solutions such as websites for industries, web-based apps, social networking sites, custom CRM and custom CMS.
✓ The hiring helps you cut down the overall development costs and boost the development speed as .net does not need that great amount of code in building of large and complex apps.
✓ Your business gets a superior level of performance from apps for trusting a framework that utilizes smart caching technologies and native optimization.
✓ These developers help your apps deliver increased efficiency and performance on the back of just-in-time compilation feature of .net framework.
✓ Your business can choose the language to support the purposes of its application as .net is a kind of framework that provides support to multiple languages.
✓ The feature of cross platform migration is available and this takes away a lot of inconvenience that most businesses face in today's time of using different platforms and partners (developers) for their projects.
✓ Reliability and security are available to your applications as this framework comes with built-in per-application configuration and Windows authentication.
✓ Microsoft (whom this technology belongs) does do regular updates to this platform so that businesses can always keep pace with the ever-rising changes in the technology space.
✓ Tasks such as deployment and configuration are easy to do with this framework as it's known to deliver simplicity to developers.
✓ .net developers help your business a great deal in creating professional applications where nothing is needed to develop from the very start or from scratch.
In overall, it'd great if your business decided to hire .net developers to give pace and superiority to websites and web apps to stay ahead of the curve.
Save