Tackle Operational Challenges And Grow Your Business With Salesforce Consulting Services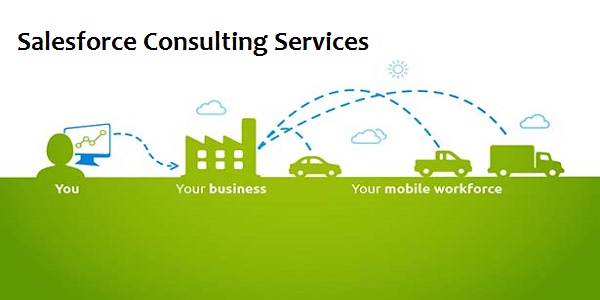 Every business has to face a variety of operational challenges on a regular basis. And those who tackle those challenges with ease go on to stay relevant for long. Whether yours is a small or big business, you need to have a right set of infrastructure to be insulated against any complexities arising during the course of day-to-day operations.
Challenges can come from any direction and what your business can do best is to be ready to face them. Your sales can go down; customers can desert you or worst still, your employees may feel dissatisfied and this might bring down the overall productivity. Being a small business, you may lack the resources and wherewithal so would you allow the problem to persist or deteriorate further?
Obviously not, and that's why the role of a CRM or customer relationship management system becomes important. This tool can affect your bottom line and if implemented on a timely basis, can bring a total transformation to your business. A good CRM tool helps your business in many ways, including:
Better understanding of customers
A feature-rich and cloud-based customer relationship management tool brings your business a superior understanding of customers. This insight can be leveraged to formulate a viable strategy and boost the profits.
Process automation
Your business economizes its operations and cuts down on precious resources through automation. Rather than collecting, organizing and collating customer data manually, your employees can feel relieved to automate these tasks and save a lot of errors and inconveniences.
Accurate financial reporting
A good CRM tool brings in an accurate and speedy financial reporting. Accountants needn't either worry about every penny nor work that hard to come up with right results and exact stats.
Sales forecasting
Your CRM tool not only keeps all the sales data and stats organized but also gives the opportunity of extrapolation. Sales manager can peruse through the leads and sales numbers to gauge the trends and do some forecasting.
Superior customer service
As every customer data and information is now centralized, your employees can respond to queries in a speedy manner. More so, the management can keep track of every response and communication between employees and customers.
Conclusion
It's obvious that CRM systems are now an integral aspect of businesses of any scale and size. So, hire Salesforce Consulting Services and be ready to face challenges with ease. Only then can you go forward.