Why Salesforce CRM Matters to Your Business a Lot?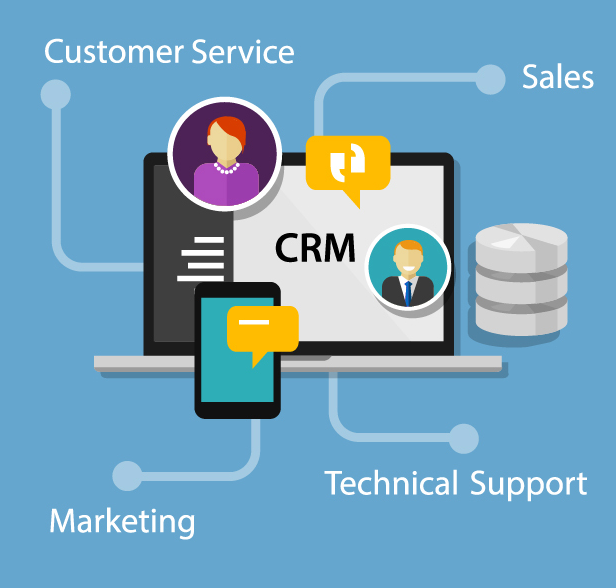 Salesforce is the world's leading CRM platform that has been transforming businesses across industry verticals. Its customer relationship management software is cloud-based and rich in features and it helps businesses store all their customer contact information in a single place. It also gives benefits of keeping track of customer activity to remain aware of every aspect of the business.
There are many reasons why Salesforce CRM has become such an integral aspect to the industry, including:
✓ It helps business track and manage customer information in an active manner.
✓ Using the software, a business can get its entire team connected from any device.
✓ Not only does it capture customer emails in a smart way but also simplifies repetitive tasks to save a lot of inconvenience to businesses.
✓ Using the CRM, a business can get insights and recommendations on an immediate basis to keep stock of the situation anytime.
✓ The software is capable of being extended and customized to accommodate the pace and growth of the business.
✓ Being a top-class CRM, it gives businesses an opportunity to say goodbye to manual efforts and clunky processes and remain focussed on the core areas.
✓ The product helps in generation of more leads and closing of more deals, and both these aspects help a business grow its base and gain more customers.
✓ Being cloud-driven, the software lets businesses store all customer information in one place to keep all their conversations safe, secure, personal and relevant.
✓ Businesses that use Salesforce CRM report to have witnessed more sales revenue, higher customer satisfaction and superior marketing ROI.
✓ The software brings all the latest virtues of cloud computing and keeps businesses away from any investment in hardware or software.
✓ The CRM helps businesses connect to their customers in an entirely new way, understand them better, forge lasting relationships with them and find new opportunities.
✓ The software helps business boost customer loyalty by connecting with them and by giving them what they want.
✓ Using the CRM, businesses get an opportunity to connect with customers on a 1-to-1 basis across social and mobile channels.
✓ And lastly, businesses now get the freedom of managing themselves irrespective of geography and location barriers.
In a nutshell, your business would gain and grow a lot if it availed Salesforce CRM services. These services not only streamline the operations but also bring an insight into the day-to-day activities of the business.