Explore The Fundamental; Why SEO Is Essential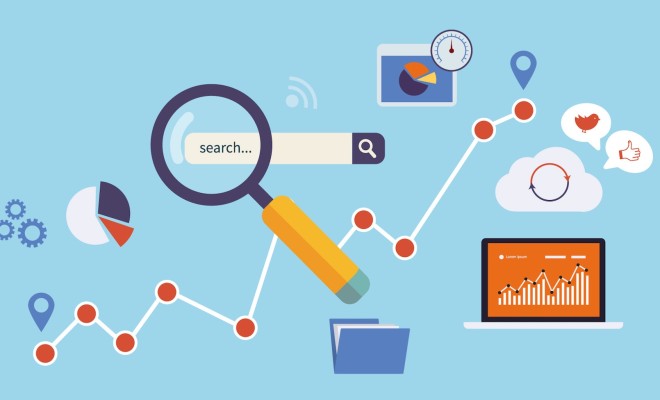 The motto of every business is to get noticed and be utilized by others. To reach on that desiring point, business firms strenuous on all the possibilities and digital marketing has soothed them to a great extent.
SEO (Search Engine Optimization):
It is one of the main mediums in digital marketing. It improves the visibility of a website; therefore, it's a desire of every business firm to work on SEO. More than 90% of clients prefer to search products and services online through websites.
As for startups, the biggest fear which binds the business firms is what if they plan on to expand their business and start developing products which their customers don't accept. It will definitely affect company's productivity. It basically occurs due to the reasons of;
Lack of concept
Poor knowledge of digital marketing strategy
Unable to reach an audience
Lack of understanding customers need
In this phase, a focus and concentration are an only way to draw your attention towards the glitches of the market. It can be proficiently managed if a firm can pay little high attention to the aspect of mobile marketing, it will cover the expanding base of consumers.
As digital marketing has a much proficient and vital approach, it is a quite stunning true that SEO is one of the most notable factors in digital marketing. SEO helps a website to boost their availability up among their competitors, a website will be ranked up and get more searches by the users. SEO has enormous advantages for the business firms which mainly help to refine targeted audience to go to a business services' portal.
SEO Ranks Up The Business On A First Page:
Just take a moment to look around, you will be amazed to see that every business firm is busy in accessing their products and services from the online portal,
Be it for ordering the food
Booking a cab
Be it paying the utility bills and even accessing an official credential.
Among are the most common facts that almost every person deals with on a daily basis. It also simply indicates that the audience prefers to access online services instead of availing them by traditional ways. Various business firms think that an online presence is quite enough for them, but does it really serve them a huge piece in a tray? Expert and professional business firms believe in the cut competition that's why they don't want to bend lower.
Until a company's website does not reach on search engine's first, second or third page, no one can bother to access the products and services even if it serves supreme quality. Firms need to understand that having a website is not everything a company needs.
According to research, there are more than one billion websites available on the internet and new websites have been increasing this number on everyday basis.
More Traffic:
By bonding on the top position of search engines, a website can receive more clicks and visitors. So the ranking among top position can deliver a positive result in a medium of more traffic on a website. SEO is also paying close attention to the creation of informative and keyword relevant tag-lines, title, and Meta descriptions, which can appear in the result pages.
Having optimized Meta descriptions and title tags help raise clicks on a website through rates, it also promotes raising qualified web traffic.
ROI (Return On Investment):
SEO delivers measurable and traceable results. It doesn't matter if a firm belongs to an e-commerce or a non-ecommerce website, it eliminates all the doubts whenever it comes to ROI. SEOs enable to track-down all the aspects of their strategy, such as
* Increase in traffic
* Increase in the rankings
* Conversion rates and more
For the e-commerce websites, SEOs can analyze and research which routes users must have to take in order to complete a sale, find the way down to which kinds of keywords audience use to search previous to buying. On the other hand, for non-ecommerce websites, a firm can ascribe value to the lead conversions, such as
* Fill the form of "Contact Us"
* Calculate the values of SEO strategy etc.
Low Cost With High Efficiency:
Search engine optimization is one of the most dynamic digital marketing strategies because it focuses on users who are significantly looking for online products and services. Its services deliver high-quality results at effective cost. Instead of PPC (pay per click), SEO soaks low-cost price with the supreme availability result. The business firms can also target some specific services through SEO (by making descriptions and links), which is not possible with PPC.
Ending Statement:
In this blog, I've debunked the fundamentals of search engine optimization. You can find the numbers of various SEO companies, but when you want to look-up for the best you will end up finding Appedology because it's a professional SEO service provider in the USA which is delivering splendid services all around the world.
Author Bio:
Jessica Joseph is a professional writer. Since 5 years she's been delivering supreme quality contents.