5 Different Sections To Monitor For Managing Online Reputation Of Your Brand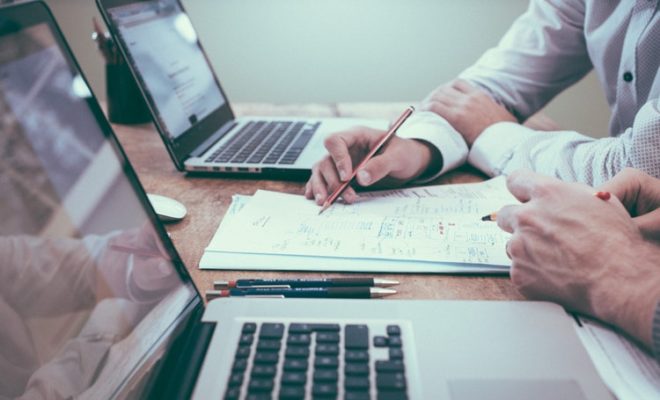 When it comes to managing the online reputation of the brand, five different sections get highlighted first. These include the website, social media, search engine, online reviews, and brand mentions.
In this article, we are going to discuss how these few things leave a positive impact on the brand's reputation and how you can manage them to secure your position online.
But before this, we just want to ask – have you calculated your online reputation score? If not, do this first. Before moving on to managing the brand reputation program, your initial step should be to measure the score and note it down. This will help you to understand the ups and downs of your score and encourage you to work on it seriously.
Even if you hire the experts of a business reputation management agency, the experts find out the scoreboard and then continue with their work. Make sure you don't miss out on this.
5 Different sections to monitor when you are out for managing your brand reputation online
Website: Be it is a blog, video content, or any paid advertisements, generated traffic is always directed to the landing pages of the business. And obviously, the landing pages are nothing but the website pages itself.
To have a good reputation, it is essential to optimize the landing pages for the viewers so that they are compelled to remain on the site without clicking the "cross" button.
Moreover, some websites even allow visitors or customers to share their experience, leave comments, and feedback on the site itself. Especially in the blogging section, this is highly recommended.
Make sure you respond to the comments promptly and professionally. This will keep your readers or visitors engaged and may also have the potential to turn them into potential customers.
Even if the comments are negatively sensed, you should not ignore them. Rather construct your response in such a way that it doesn't pinch the reader.
Social Media: Are you consistent on social media? Your consistency is proved by the posts you share, the activities you make, and the responses you do. Check out your consistency level because it has a lot to do with your brand's reputation online.
Social media is key for marketers nowadays. It allows you to promote your brand, showcase your products, connect with a wide audience, build a stable and strong customer-business relationship, and spread brand awareness.
However, all these can only be possible if you remain active on social media. Create a business profile on different social channels that are popular in the market. For example, the big bash Facebook, the growing Instagram, the trending Twitter, and the luxury LinkedIn. Use online tools to monitor your social channels and assess your brand reputation.
Search engine results: Search engine results decide whether the business is ready to gain a high reputation over the web. The companies having high search engine rankings on Google, Yahoo, and other search engines are more likely to have a better reputation.
Multiple factors lead to this. Some pivotal ones are social media activities, website content, technical aspects, and so on. In short, the better the engagement is, the more is the website ranking. You just have to do whatever is needed for fast and heavy customer engagement.
Learn out the tips and tricks that can make your business appear on the first page of search results. You can work on keywords, technical SEO, organic SEO, paid advertisements, local listings, snippets, etc. to improve your rankings and build brand sustainability.
Online reviews: Coming to online reviews. They are customer-generated reviews that you can easily find on Google, Facebook, social media, and other review generating sites like Yelp, Yellow Pages, etc.
80% of online customers trust online reviews before making any purchase decision for a brand. Therefore, monitoring the reviews and ratings over the web is necessary when you are thinking about online reputation.
Online reviews can be both positive and negative. And both should be handled with proper care. Add empathy to your response and make sure you fix the issues faced by the customers with a negative experience.
Brand Mentions: Alike online reviews, monitoring brand mentions are equally important for setting up a good brand reputation. Brand mentions are usually found on social media, forums, third party sites, search engines, and so on. You can even find them included in the reviews generated by the customers.
Make use of online tools to keep an eye on the mentions. Tools like Social Mentions, Brand24, etc. allow users to set an alert whenever the brand name is mentioned over the web. You don't need to search your brand name manually.
Rather just by scrolling the dashboard, you can discover all your mentions and reply to them instantaneously.
Conclusion
According to Reputation.com, the standard reputation score is around 525. The higher the score is the better is the brand's reputation online. Companies with a score above 600 find no hurdle in stepping out of the crowd and have a positive reputation.
So, guys, if your score is somewhat around this, make sure you boost it more to attain the significant growth in your business.
Hire the experts of an online reputation repair company and fix your ORM issues so as to have an impressive scorecard.