Why Should Use A Transportation Management System For Your Trucking Business?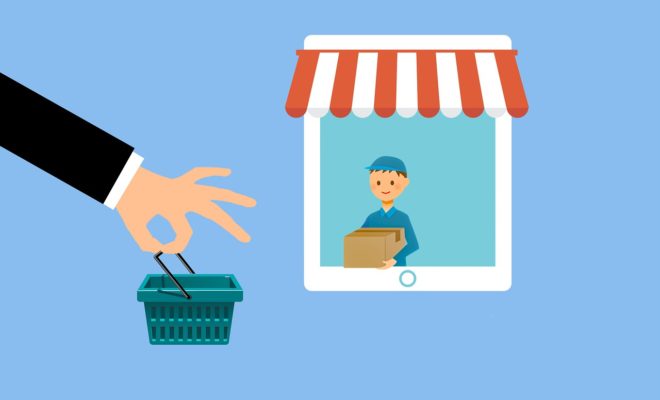 There are hundreds of Transportation Management Software in the market, but can those provide you the exact service you've been looking for? I bet the answer is "No".
That is why you need Exspeedite. We have designed our transport solutions to best fit all your business needs covering every aspect of it. So you don't have to be worrying about anything in managing your trucking business. We at Exspeedite have been operating and supporting businesses in the market for a very long period which has made us understand any problem you are facing in your transportation business. There cannot be anything beyond our level of expertise in the industry that could be bothering your business anymore.
Without an argument, Exspeedite can offer you the best and most advanced Transport Management Solutions to operate your Third Party Logistics business most effectively and efficiently. The software will make sure that all the information you need to make decisions is available at the right moment. When it comes to knowing the status of an order, you can easily check whether the order is delivered or not, billed or not, details of the driver handling the load, cost of fuel, location of the load, and much other vital information which are not practically possible to obtain from a manual fleet management processes.
Want to know more about what we have got for you?
Keep Truckin mobile app to manage operations or the Enterprise Integrated Software which enables several authorized individuals of the business to monitor the entire process
Exspeedite Trucking Software to handle matters relating to your shipments
Unit Costing and accounting has been never this much easy with our software with the integration facilities made available with QuickBooks and SAGE
See the availably of trucks and drivers with Driver Management Trucking Software
User-friendly interfaces
IFTA module to know your fuel and miles per state that can be very helpful to identify lacking areas of the business which needs improvement
Keep your finances organized with our real-time exchange rate information
Software can be easily expanded with the increase in the business scales
Why it's important to have a transportation management system?
What if we say that having a productive TMS system can have a direct impact on the succession of your transport business?
TMS system plays an important part in the supply chain of a business that can have serious impacts on every part of the business. If your business has a strong and well-organized transport management system, entire business operations will run smoothly by ultimately leading to higher customer satisfaction. Higher customer satisfaction means more sales that lead to business growth.
Are you still between two worlds whether they use or whether not use a TMS system for your business? Well, it's time to dig deep and find the real treasures. A well-developed TMS software can offer you the following great values,
Reduced paperwork which saves time and reduces costs – With reduced paperwork, you can save more money and time that can be reinvested for the betterment of your own business.
Optimizing routine – This will offer your business the opportunity to manage deliveries more efficiently.
Improves cash flows – Increase in the efficiency of the business operations can help your cash flows.
Supports the supply chain activities – TMS is an important part of the supply chain and it can integrate different systems already available in the business. This will enable you to identify potential issues immediately and take necessary decisions.
Increases customer experience – Customer satisfaction has been the most important aspect for any business, satisfying a customer can bring more sales to a business. If you are well equipped with a powerful TMS system in your business, you can offer customized service for your customers depending on their requirements and offer them a quality service from start point to end.
Track freight on a single platform no matter where it is – You can easily track the real-time location of the load irrespective of the geographical location.
Automated billing and documentation for quicker service
Enhanced level of security
Who Uses a TMS?
If you are engaged in a business that involves importing, exporting, or moving goods from one place to another frequently, your business needs to have a TMS. The scale of your business is not a big cause for concern if you are already a,
Manufacturer
Distributor
E-Commerce company
Retail business
Or a company that provide logistical services
TMS Product Offerings
A Transportation Management system can be obtained for your business under the following methods,
If you are already having a cloud or on-premises enterprise resource planning (ERP) software and SCM solutions, you can integrate your existing system with a standalone TMS
TMS can be obtained with trade documentation functionalities or with Global Trade Management application
Can be obtained as a less feature system under ERP and SCM suites.
With the increase in customer demands concerning the technological advancements in the world, the global trade regulations which are been regularly changing have compelled supply chains to implement new operational changes by moving towards TMS solutions.
Accordingly, the TMS systems should be kept constantly updated and well equipped with useful features to provide the best level of service expected by the businesses.
Blockchain and Cold chain management are two of such recently introduced technologies which are currently available in the market for transportation businesses to integrate their TMS system to improve visibility and offer a better service for their customers.
Blockchain– Blockchain systems are used to create sophisticated integrations between the shipper, the customer, and the carriers. It ensures accurate and secured information and in addition, the applications like Intelligent Track and Trace improved the traceability and transparency between your supply chains.
Cold chain management– This system allows the business to monitor real-time information on the temperature of the goods across the supply chain and is a very useful system when it needed to maintain different temperature levels at different stages of the supply chain process.