Enrich Your Business Website With More Features And Fulfil Your Goals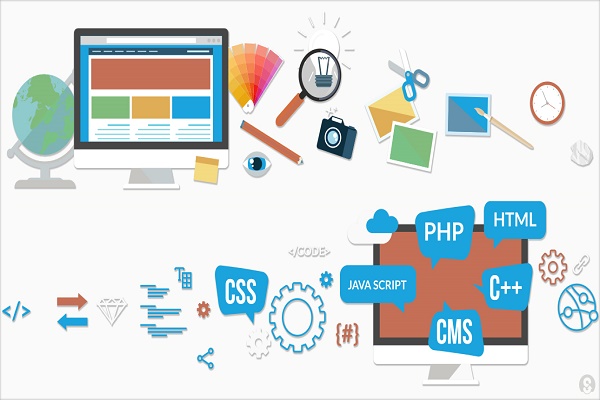 It's important for a business website to be rich in features as only this can boost its prospects on the internet. Unless and until the website has all those required and standard features, it won't be able to realize it goals and thus, can stagnate. So, what are those features and how should a business will get those?
Well, those features are all about boosting the capacities and competencies of the business. Those are meant to help businesses target their audience in a superior way and meet their objective with ease.
Let's look at those features:
✓ A mobile-ready version
First all foremost, a website must have its mobile version ready. Doing this means boosting its prospects further and having reach and access to all those using hand-held devices. In today times, it has become even more important to get the mobile designed and developed in a manner to tap into mobile users. After all, responsive design is now one of search ranking factors. As a result, no business can afford to ignore them at all.
✓ Social media integration
Social media today has become a key aspect of marketing strategies of brands from across industry verticals. From Facebook to Twitter to YouTube to LinkedIn to Pinterest etc., they all have become very important in the journey of reaching to more users on the internet. Each of them has a unique demographic and userbase and it thus becomes important to come up with a platforms-specific strategy. Let your brand ideas and content be shared across social platforms to generate more prospects.
✓ Security
Security becomes an important aspect for those businesses involved with selling or products or extending services to customers. Such sites have to be risk-free and they should let customers share sensitive and card data with confidence. Having an SSL certificate will help as it ensures encryption benefits to communications. So, when the clients feel that their data is safe with you, your site then will get more visits and prospects for sure.
✓ Clear navigation
Websites with unclear and hazy navigation will fail to meet their goals in the desired manner. As a result, you should take care of devising a navigation strategy that takes care of users' requirements in the best possible manner. There should be on ambiguity in giving call-to-action buttons on the site. Only clear navigation can make your goals clear and obvious.
✓ Contact information
Every business should give clear ideas to users about its products and services. It should have all the contact information at right places and users look for them. From mobile to phone to email, every contact detail should be there so that getting in touch with the business or its representatives remains as easy as users often think it to be.
Conclusion
In a nutshell, a business should try to benefit as much as it can with web development India. Not doing the same means jeopardizing its prospects big time and failing to achieve all those targets it always yearned to achieve.